Germany to Maintain Amazon Fund Support as Bolsonaro Lashes Out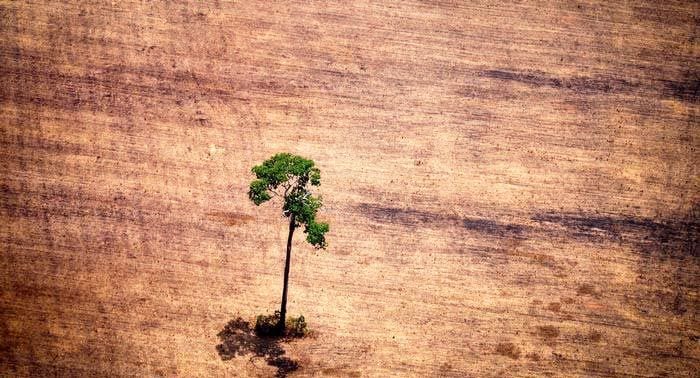 HAVANA TIMES – Germany will not be pulling out of the international Amazon Fund despite a decision by the country's Environment Ministry to cut financial support for other projects in Brazil due to a massive increase in deforestation in the rainforest, reported dpa news.
Development Minister Gerd Mueller, who visited Brazil in July, told dpa on Monday that his ministry would maintain support for the Amazon Fund, which collects international donations to help protect the Amazon rainforest from deforestation.
"Indigenous and environmental groups and government representatives spoke out in favour of the important and successful collaboration," Mueller told dpa, adding that talks with Environment Minister Ricardo Salles had been "open and constructive" during his visit last month.
Mueller's comments come after Brazil's President Jair Bolsonaro lashed out at Germany for stopping its funding of Brazilian environmental projects.
"(Germany) is not going to buy the Amazon," Bolsonaro told journalists in the capital Brasilia on Sunday. "They can make good use of this money. Brazil doesn't need it."
German Environment Minister Svenja Schulze said Saturday that her ministry intended to stop funding projects for the protection of forests and biodiversity in the South American country.
"The policy of the Brazilian government in the Amazon raises doubts as to whether a consistent reduction of deforestation rates is still being pursued," Schulze told Der Tagesspiegel newspaper, adding the decision could be reversed once Brazil's policy becomes clear.
Existing projects will continue for the time being, but new projects in the planning phase will be placed on hold, said a spokesman for the Environment Ministry, adding that this step marked a "first signal" to Brazil.
A spokeswoman for Germany's Foreign Ministry said Schulze's decision was "very understandable." Government spokesman Steffen Seibert said preserving the rain forest was "a topic for humanity" and that it was therefore necessary to take a political stand.
But Mueller said the Amazon Fund needed continued support, regardless of the Environment Ministry's decision. Germany has contributed 55 million euros (61 million dollars) to the international fund, while Norway has contributed 1 billion euros.
"Anyone who wants to preserve the outstanding climate role of the rainforest needs to strengthen these measures instead of ending them," he said.
According to the Tagesspiegel report, Schulze's move will freeze around 35 million euros of funding from the ministry's international climate change initiative. Approximately 95 million euros were earmarked for Brazil in 2018.
In data published last week, Brazil's National Institute for Space Research said satellite images showed that deforestation in the Amazon had increased by 88 per cent year-on-year in June and by 212 per cent year-on-year in July in Brazil.