Mexico Freezes 19 Bank Accounts Over Food Scam with Venezuela  
From Aporrea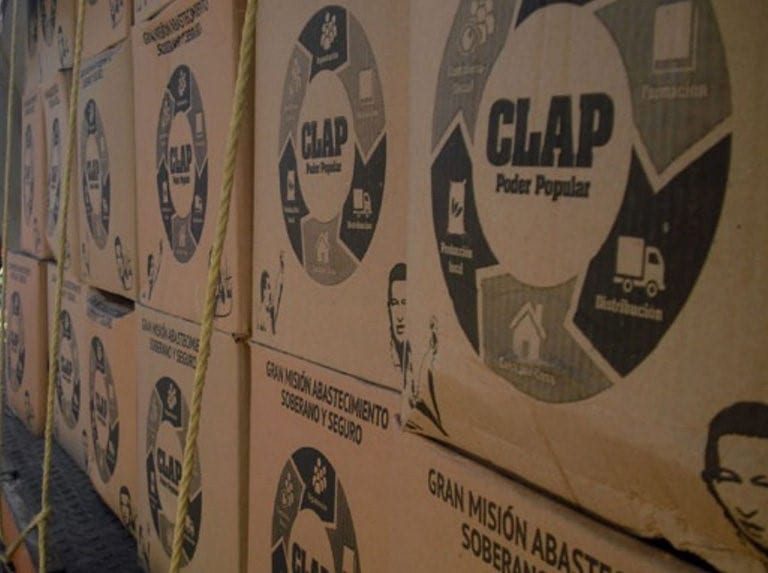 HAVANA TIMES – Mexican authorities froze the bank accounts of 19 people and companies related to the sale of low quality and over-priced food to the Venezuelan government. The products are aimed at the poorest population, said an official of the Mexican Ministry of Finance on Wednesday, reported the AFP agency.
Santiago Nieto, head of the financial intelligence unit of the Finance Ministry told reporters that "the amount of the first irregularities detected" in the accounts of those involved "was for more than 150 million dollars."
According to the Mexican prosecutor's office, these persons and companies investigated obtained resources from the Venezuelan government and diverted them from their humanitarian purposes in order to acquire food and commercially speculate with them.
Mexican inquiries suggest that intermediaries acquire low quality products and export them to Venezuela at premium prices through the CLAP (food for poor government supporters program).
The Mexican government has already presented three judicial complaints related to this case that the prosecutor's office has been investigating since 2016 and, as a result, in October of last year, it had already imposed monetary fines for $3 million USD on some of those responsible.
Numerous complaints indicate that these foods do not meet minimum standards of nutrition and journalistic investigations claim that behind these shipments is a network of corruption and money laundering among businessmen close to the Venezuelan government of Nicolas Maduro.