This Week in Palestine (Nov. 1-8)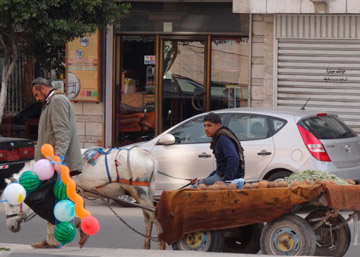 HAVANA TIMES — Welcome to this Week in Palestine, a service of the International Middle East Media Center, www.imemc.org, for November 1 to the 8th, 2013.
While the US Express hope for reaching an agreement between Israelis and Palestinians, four Palestinian killed this week by Israeli army attacks. These stories and more, coming up, stay tuned.
The Nonviolence Report

Let's begin our weekly report as usual with the nonviolent activities organized in the West Bank. This week Israeli troops used rubber-coated steel bullets, tear gas and sound bombs to suppress anti wall and settlements protests organized in a number of West Bank villages.
On Friday protests were organized in the central west Bank villages of Bil'in Ni'lin and Al Nabi Saleh, as well as Al Ma'ssara village, southern West Bank.
In the villages of Bil'in, and Nil'in residents and their international and Israeli supporters managed to reach the Israeli wall built on lands taken from local famers.
Meanwhile Israeli troops used tear gas and chemical water that generate bad smell to attack residents at their supporters before leaving the village of Al Nabi Saleh.
Moreover Israeli soldiers invaded the village of al Nabi Saleh and fired tear gas inside residents' homes casing many women and children to suffer effects of tear gas inhalation as well.
Elsewhere at al Ma'ssara village, southern West Bank, Israeli soldiers stopped the weekly anti wall protest there at the village entrance.
Soldiers forced people back into the village using rifle buts and batons to bush people back, no injuries were reported.
The Political Report

US Secretary of State , Jhon Kerry, seems hopeful towards reaching an agreement between Palestinians and Israelis, while indicators on the ground say something else.
After having visited the region shortly, US Secretary of States, John Kerry, said there is a chance for both Palestinians and Israelis to reach a peaceful settlement. Yet, Palestinian Authority sources say an agreement cannot be reached unless Israel retreats illegal settlements plans.
Nimer Hammad, an advisor to Palestinian President Mahmoud Abbas, stated this week that Palestinians demand an Israeli withdrawal from the eastern occupied part of Jerusalem , ahead of any agreement.
Hammad's suggested that Palestinians would accept a separate municipal council over the old city of Jerusalem along with a similar Israeli council over the western Israeli part of the city and the two could belong to a higher joint council.
Hammad's suggestion came after United Nations committee for the practice of the inalienable Palestinian legitimate rights, condemned this week accelerated Israeli illegal settlements building plans. The committee branded those plans as being impediment to peace-making.
Meanwhile, Palestinians and Israelis held a series of meetings this week, with no understanding is reached, as Israel insists on keeping settlements blocks in both east Jerusalem and the West Bank.
Israel suggests that existing borders between Palestinian and Israelis areas over there, mainly Israel-erected segregation wall, as the boundaries of any future Palestinian state.
Palestinians, being backed by a United Nations General Assembly resolution, demand that 1967 borders, prior to settlement expansion, should be the boundaries of their future Palestinian state.
In June 2013, Palestinians agreed to resuming peace negotiations with Israel , after Israel agreed to releasing about 114 Palestinian prisoners, jailed prior to the Oslo peace accords of 1993. Peace talks between the two sides have been stalled for about three years as Palestinians conditioned halt of all Israeli illegal settlements construction.
The West Bank and Gaza Report
This week four Palestinian men were reported killed by Israeli army attacks. Meanwhile Israeli forces conducted at least 50 military invasions into Palestinian communities in the West Bank and the Gaza strip. During these invasions, Israeli troops kidnapped at least 50 Palestinians. IMEMC's Salam Qumsiy has more:
Among those kidnapped by the Israeli army this week there were 7 children and 25 young Palestinian men and women, active in social network sites. The military accused them of incitement against the Israeli army.
On Thursday at night Israeli soldiers shot and killed two Palestinians at two roadblocks near the West Bank city of Bethlehem, and the northern West Bank city of Nablus.
Anas al-Atrash, 23, was shot and killed by Israeli military fire at the Container Roadblock, northeast of the West Bank city of Bethlehem. The Israeli military alleged that al-Atrash "attempted to stab a soldier at the roadblock" before soldiers noticed him and shot him dead.
Meanwhile soldiers stationed at the Za'tara roadblock, south of the northern West Bank city of Nablus, shot and killed a Palestinian. Troops claimed that he tried to attack soldiers in the area using a fireworks gun. Eyewitnesses said that the body of the Palestinian,
Bashir Hananeen, 28, from Marka village near the northern West Bank city of Jenin, was seen lying next to the roadblock.
His family strongly denounced his death, and said that the Israeli claims he carried the fireworks gun are just lies and manipulation of the truth, adding that Hananeen is a college teacher, executed in cold blood.
Earlier in the Week, a Palestinian young man was pronounced dead on Monday afternoon due to wounds he sustained during clashes with Israeli soldiers in occupied East Jerusalem four years ago. Rami Al Zabalani, 27, was hit in the hart by Israeli army bullets. Also on Monday two Palestinian youths were shot and injured by Israeli military fire after dozens of soldiers invaded Jaba' town, south of the northern West Bank city of Jenin.
On Tuesday morning Palestinian political detainee held by the Israeli army Hasan Toraby, 22, died at the Al-'Affoula Israeli Hospital, after being denied essential medical treatment. Toraby suffered from Leukemia and was kidnapped by the army ten months ago from his home in Sorra village, near the northern West Bank city of Nablus.
In the Gaza strip this week Israeli forces positioned at the border between the Gaza Strip and Israeli opened fire at open areas in the northern Gaza Strip on Sunday and Monday of this week. No casualties were reported.
Moreover on Monday Israeli gunboats stationed in Gaza Sea opened fire at Palestinian fishing boats in the northern Gaza Strip. No casualties or damage were reported.
Conclusion
And that's all for today from This Week in Palestine. This was the Weekly report for November 2, to the 8th 2013 from the Occupied Palestinian Territories. For more news and updates please visit our website at www.imemc.org. This week's report has been brought to you by George Rishmawi and me, Ghassan Bannoura.