Venezuelan President Maduro Orders Maneuvers on Colombian Border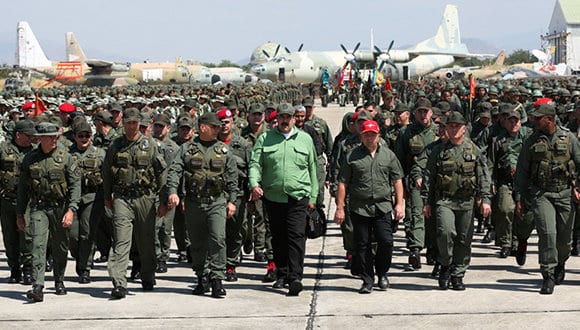 HAVANA TIMES – Venezuela's President Nicholas Maduro has ordered military maneuvers to be held on the border with neighboring Colombia.
"If you want peace and sovereignty, be prepared to defend it," he said Tuesday in a speech to soldiers in the capital, Caracas.
Given the tensions between the neighboring countries, Maduro put all units on the border on alert and announced a series of military exercises from September 10 to 28.
Several ex-commanders of the former guerrilla movement FARC announced late last month that they are taking up arms again.
Colombian President Ivan Duque has accused Venezuela of protecting a group of former FARC guerrilla commanders and fighters.
Maduro rejected those claims. "Now they want to produce false evidence to attack Venezuela and start a military conflict with our country," Maduro said Tuesday.
A peace agreement negotiated in Havana ended 52 years of conflict in Colombia in 2016. FARC was turned into a political party and given 10 seats in Congress.
Armed conflict in Colombia has left more than 260,000 people dead since 1958 and displaced nearly 8 million people, according to the governmental National Centre for Historical Memory.