WikiLeaks: Ecuador to let US officials take Assange's possessions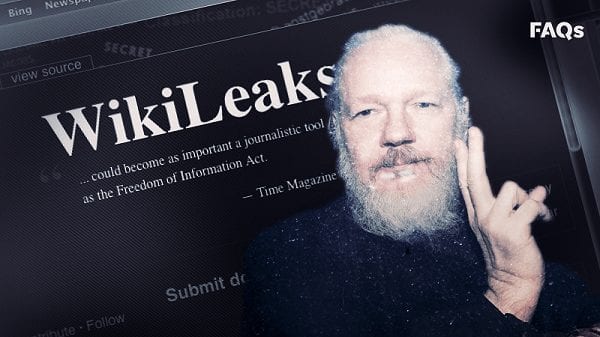 HAVANA TIMES – Ecuador is expected to allow US officials to enter its London embassy on Monday to take away possessions left behind by WikiLeaks founder Julian Assange after his arrest last month, the whistle-blowing website said, reported dpa news.
Assange and his lawyers will not be present during the "illegal seizure" of items believed to include his manuscripts, legal papers, medical records and electronic equipment, WikiLeaks said.
"The seizure of his belongings violates laws that protect medical and legal confidentiality and press protections," it said.
Assange has been held at a London prison since British police dragged him from the embassy in London on April 11. He was sentenced to 50 weeks in prison for breach of bail conditions on May 1.
He had spent seven years inside the embassy to avoid extradition to Sweden, where he faced rape and sexual assault accusations.
A Swedish prosecutor reopened one of the accusations, and on Monday requested that a court orders Assange's detention in absentia on suspicion of rape.
Assange said he took refuge in the Ecuadorian embassy because he feared Sweden would later extradite him to the United States, which did issue a warrant for his arrest following his removal from the building last month after Quito ended his asylum.
"Ecuador is committing a flagrant violation of the most basic norms of the institution of asylum by handing over all the asylee's personal belongings indiscriminately to the country that he was being protected from – the United States," one of Assange's lawyers, Aitor Martinez, said in a statement.
"This is completely unprecedented in the history of asylum," Martinez said. "The protecting country cannot cooperate with the agent of persecution against the person to whom it was providing protection."
Washington and Quito did not immediately comment on the WikiLeaks report.