A Cuban Rock Band called Moby Dick
By Nike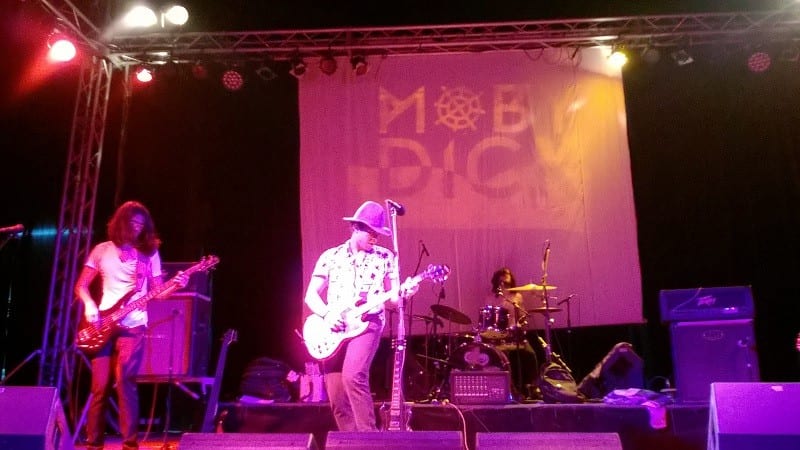 HAVANA TIMES – I want to tell you about a group of young Cuban rock lovers who decided to form a band and called it Moby Dick, like that old Led Zeppelin song. They are in their twenties, some study in the music schools of Havana.
Its director, David Martínez, who plays the guitar, studied the cello at the Guillermo Tomas Conservatory in Guanabacoa. He is also part of the classical music group "A cello" and has also played with the chamber music orchestra "Música eterna" and the Lecuona trio.
Excellent interpreter on the cello, he is a virtuoso of each instrument he plays. Within rock and blues his improvisations are great. He is a musician who, seeing him for the first time, shows he has a lot of passion and energy to offer us. He is also part of the symphony orchestra of the Havana Grand Theater and is a composer.
The singer Roiner González Valdez is self-taught. He always uses the same passion in all the interpretations that he makes of the different groups. Without a doubt the image and style that inspire him is that of the singer Robert Plain of Led Zeppelin.
Bassist Brain Frias Rey is finishing his Mechanical Engineering degree. Although his career has nothing to do with music, his talent on the bass makes other bands want to play with him. Every day he spends several hours studying his instrument.
The drummer Gustavo Rivera endowed with talent and professional technique, study percussion in the art school. But to learn that which is not taught in the schools he takes classes with Ruy Lopez Nussa, a real maestro on the instrument.
In addition to Moby Dick, Rivera plays with "O Stress", with the brothers David Blanco and Ernesto Blanco, and with some members of "Cuba Libre", that every Sunday at 10 PM play at the Bar "El pasillo" on 1st street between 2nd and 4th Streets in Vedado.
These guys who have delighted rock fans in Havana not only perform covers. They also have their own songs that are hummed by their increasingly numerous followers.
I invite you to appreciate this group tonight, Friday, April 19 at 9 pm, at Maxin Rock, Bruzon Street and Ayestaran, in the neighborhood of Cerro, in Havana, Cuba.