A Night of Cuban and US Hip Hop in Havana
By Eileen Sosin Martinez  (Progreso Semanal)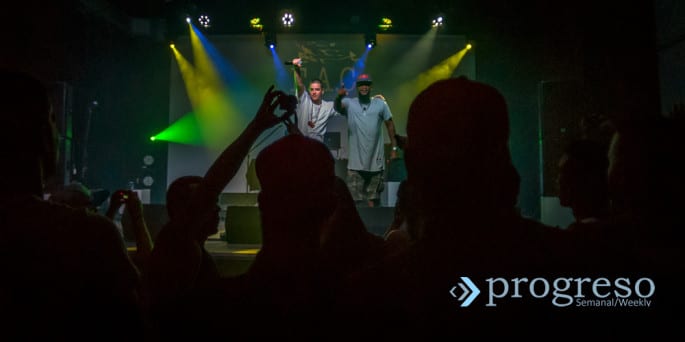 HAVANA TIMES — "A bit of music, a bit of music!" DJ Neurys exclaims after going on stage and getting behind the synthesizers. All the way from Minneapolis, Manny Bhefto asks people to clap: "What's up, Havana?" It's Friday night at Havana's Fabrica de Arte Cubano, a venue of the Les Voix Humaines Festival.
It's the first time since December 17 last year that US and Cuban rappers share the stage. Like so many other things of late, it could be said that this is a historical moment. "Feel it!" the DJ says.
Behind are the tough 90s, when the hip hop movement began to take shape on the island, when even Harry Belafonte intervened on behalf of the rappers, after they'd been vilified because of their critical, in-your-face lyrics.
Some still remember they had to "put up a fight" to prove that Cuban rap was actually Cuban, back when the inquisitionists pointed their fingers at them and accused them of "cultural penetration" by the United States. Now it's all clearer, the different identities can be perceived, the circle closes. "I'm so excited to be here tonight," Tufawon, from Minnesota, tells us.
The speakers come alive with the music of Danay Suarez, Fifty Cent, Ruta 11, Bob Marley, Pesadilla, Michael Jackson, and people sing, dance and "groove," as they say here. Guampara Music offers a more Caribbean rap, the band members being from Santiago de Cuba. One of them, Golpe Seko, tells us it's "Afro-Cuban rap." The two are also a family with a baby waiting back home in Santiago de Cuba.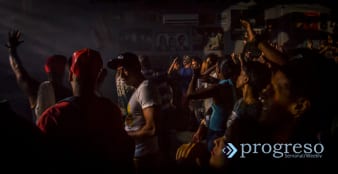 I'm here with all of my blackness," says Etian, aka Brebaje Man, defending the cause of Cuban rap without any false modesty. "Cuban hip hop is good, folks. It's cool, it's positive, it helps you release the tension. Cuban rap is blessed, I think, because of the virtues and defects of this island."
US-Cuba Artist Exchange is the agency that paved the road to this concert, made possible by Yrak Saenz (stage name Doble Filo), who became something of a cultural ambassador, and anthropologist Melisa Riviere, who's studied Cuban hip hop for years. And we can only be grateful for this, for we've had nothing of the sort for a long time.
"Who said Cuban rap is dead?" the members of Mano Armada sing. Their piece, Señales de humo ("Smoke Signals") is dedicated to their Cuban colleagues in the United States: Aldo, Las Krudas, Silvito el Libre and others.
"It's freestyle, folks!" someone yells out and everyone starts to improvise, shooting out verses at near unintelligible speed. It's hard to grasp some of the English rhymes, but everyone connects and flows. "Run it, run it!" "Put your hands in the air if you like this!"