A Talk about "Transformative Technology"
By Antonio Recio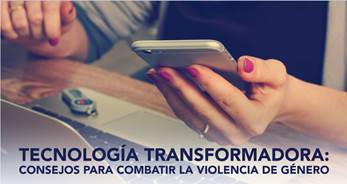 HAVANA TIMES — Under the title "Transformative technology: Tips on how to tackle gender violence," an online talk took place at every US embassy, summoned by the US Department of State and led by Univision TV journalist Rafael Sanchez Cruz.
Havana wasn't left out and about 15 representatives from civil society (independent workers mainly), among whom I was included, were invited.
Civil societies from different countries within the continent connected up in a very pleasant manner, with questions which were thrown about the internet. It was really quite impressive, as we could feel that we weren't alone in our problems, and that in spite of the restrictions that the Internet still has, we have identified something strange, as we were able to feel what the government calls "the informatization of Cuban society" over and over again.
Members of our civil society expressed the need to create legal resources that protect Internet users when anyone can fall victim to "cyber violence". They also emphasized the fact that many of them had experienced "cyber bullying" up close and some even dared to directly blame people paid off by the government and even denounced the lack of training personnel and institutions who offer or should offer support to victims of these attacks have.
Panelists of the event, from the city of Washington D.C. were: Patricia Cartes, who works in outlining policies to ensure user protection and safety on modern social media networks. She manages TWITTER relations about global safety and works with legislators and organizations who are interested to help them understand TWITTER  and this company's safety policies.
Shaina Dillavou, who is an innovator in security and the Director-General of Security Positive, where she combines her experience in intelligence, freedom of speech, technology and trauma.
Alex Palacios, who works on the Safety Net project on the National Network (of the United States) to end domestic violence.
Wendy Gutierrez: is an expert in programs and communication for Futuros sin violencia, which offers programs, policies and campaigns to strengthen individuals and organizations who work towards ending violence against women and children worldwide.
This online talk was the second of a three-part series of programs that are exploring the way technology is being used to prevent and respond to gender violence, both online and offline.
We aren't exempt from this kind of violence in Cuba which can be just as dangerous or even more than physical and verbal violence and the worst thing is that a lot of the time, we are victims and we don't even know it. This is why these kinds of talks need to be extended and include more and more sectors of society and connecting civil societies all over the world, for a safer web, so that we can all have #transformativetechnology.