Aid Stand-off Continues in Venezuela as Protesters March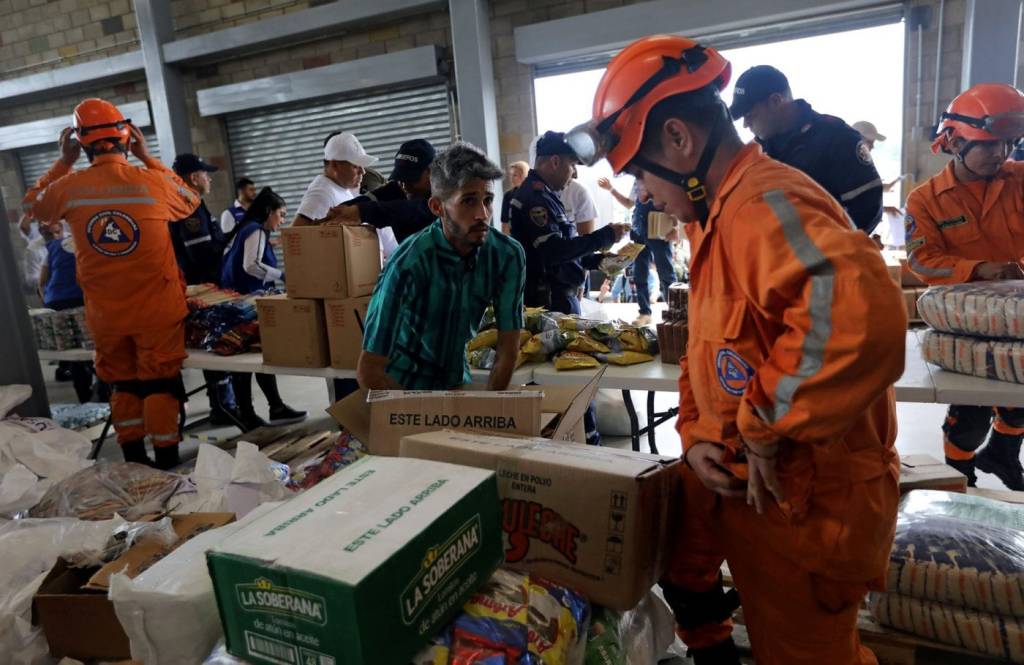 HAVANA TIMES – The battle over aid supplies to crisis-hit Venezuela was about saving lives, the country's self-declared interim president Juan Guaido said on Sunday, reports dpa news.
President Nicolas Maduro has made it clear he will not let the aid through, dismissing it as a plot to stage a US military intervention in Venezuela and blaming the country's goods shortages on sanctions from Washington.
Ten trucks carrying an estimated 100 tons of aid supplies have been waiting in Cucuta on the Colombian side of the border since Thursday, unable to cross a bridge blocked by the army.
Guaido – who quickly won US backing and support from Latin American and European countries after declaring himself head of state last month – said following a church service in Caracas that Venezuelan civil society wanted the aid to get through.
He is demanding the resignation of Maduro, who won an election widely criticized as undemocratic last year.
Maduro has presided over an economic collapse, with inflation expected to reach 10 million per cent this year and millions of Venezuelans forced to flee.
Supporters of Guaido and Maduro took to the streets again this weekend, with no end in sight to the countries deep political crisis.
Maduro tweeted pictures on Sunday of a demonstration by his supporters in the city of Barcelona in the state of Anzoategui.
Pro-Guaido protesters demonstrated in cities including the capital Caracas.
There were no accurate figures available on how many people joined the demonstrations.