Lunar Eclipse Early Tuesday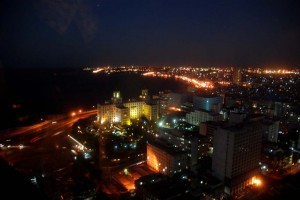 HAVANA TIMES, Dec. 20 — A total lunar eclipse will be visible on early Tuesday as Fall turns to Winter in Northern Hemisphere.
In Cuba, as on the East Coast of the United States, the total phase of the eclipse can be witnessed for a little over an hour starting at 2:41 a.m. Tuesday and ending at 3:53 a.m.
The last total lunar eclipse visible in Cuba took place on Feb. 20, 2008 and the next to be visible in North America will occur on April 14-15, 2014.
The partial eclipse early Tuesday will begin at 1:33 a.m. and ends at 5:01 a.m.