Amnesty Int. Launches Campaign to Cease Repression in Nicaragua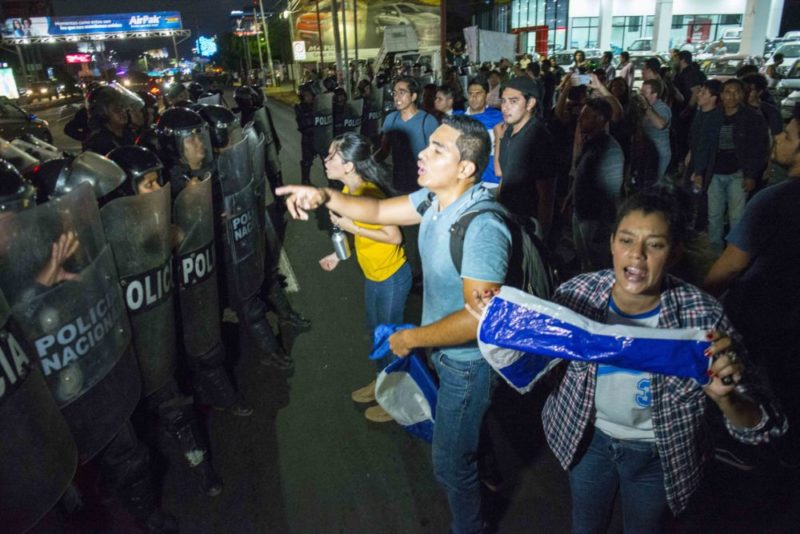 By Ana Cruz (La Prensa)
HAVANA TIMES – "What we left behind: fleeing repression in Nicaragua," is the latest campaign announced by Amnesty International, after the year and a half of crisis. The prestigious human rights defender urges the regime of Daniel Ortega and Rosario Murillo to "cease the repression."
In the campaign already positioned on social networks, Amnesty says it will include petitions, events and the dissemination of information and audiovisual material with testimonies of people who have fled Nicaragua, after becoming victims of Ortega's repression.
Likewise, actions on the situation of Nicaraguan human rights defenders and journalists will be included, such as: Francisca Ramirez, known as "Doña Chica;" Lucia Pineda Ubau, journalist and former prisoner; and Vilma Nuñez, human rights defender of the Nicaraguan Center for Human Rights (CENIDH), framed in the global campaign of Amnesty International "Brave".
One of the first videos shared by Amnesty in its Twitter account, regarding the campaign "What we left behind: fleeing repression in Nicaragua," shows—in a few seconds—the story of six protestors or relatives of protestors who were forced to leave the country, after being victims of governmental repression.
"What we left behind: fleeing repression in Nicaragua"
"With this campaign we urge the Government to cease the repression, free those who they still hold in detention for exercising their rights to freedom of expression and assembly" @ErikaGuevaraR https://t.co/sW9PPotb2V pic.twitter.com/VTBNSuJzEO .
Amnesty emphasized, during the launching of the campaign, that the Ortega regime must "put an end to its repressive strategy, which has been maintained since April 18, 2018, and that currently includes measures to close, raid or silence civil society organizations and the independent media.
Ericka Guevara Rosas, director for the Americas of Amnesty International, said that the international community must "be clear that the human rights crisis in Nicaragua, caused by the government of Daniel Ortega since April 2018, persists, and that the authorities have shown no willingness to guarantee the exercise of rights of the people. As a result of its repression strategy, tens of thousands of people are in exile, including human rights defenders and journalists."
Consequently, according to Guevara, through the campaign "What we left behind: fleeing repression in Nicaragua," they urge the Ortega-Murillo regime "to cease the repression, immediately and unconditionally release those persons held in detention exclusively for exercising their rights to freedom of expression and peaceful assembly, and to ensure that brave defenders and journalists can work in a proper and secure environment, without fear of reprisals." She added that they will continue to "raise the voice for the Nicaraguan people."