Amnesty International Denounces the Ortega Government's "Strategy of Repression"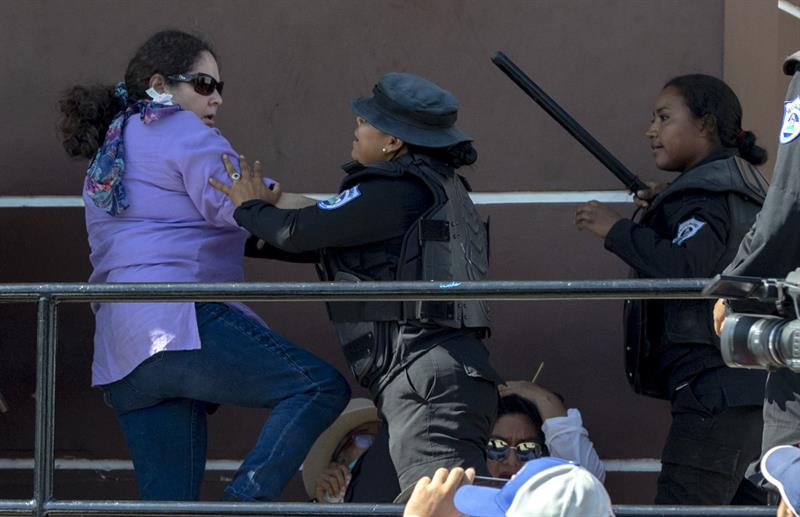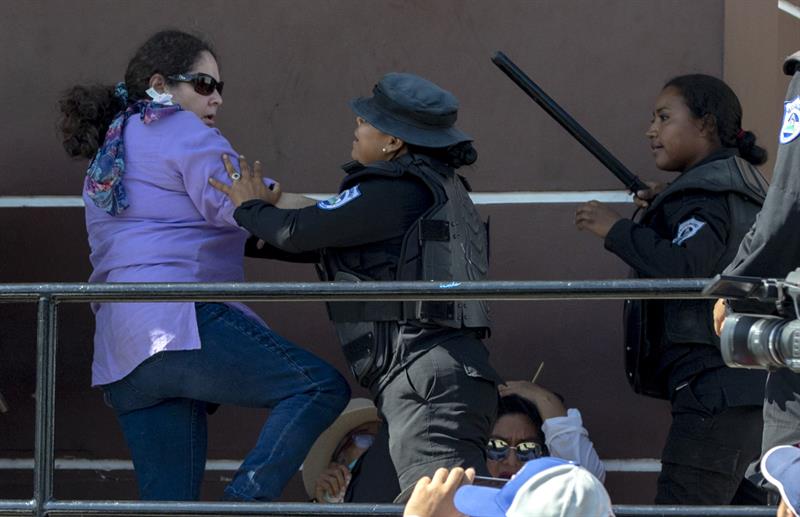 "The Arbitrary Use of the Criminal Apparatus to Silence Protest is an Aberration."
Guevara Rosas: "The Government is wrong if it believes that critical thinking and the demand for rights and indignation can be imprisoned."
HAVANA TIMES – Amnesty International affirmed today that the arrest of 38 people in a march Sunday against the government of Daniel Ortega, "continues the strategy of repression", which criminalizes those who disagree.
"It is an aberration that the government of President Daniel Ortega makes arbitrary use of the criminal justice system to silence those who speak out against him," said Erika Guevara Rosas, Amnesty's director for the Americas, in a statement.
The National Police of Nicaragua confirmed that 38 people had been arrested during the march held on Sunday, for participating in "instigating and provocative activities" and altering "peace and normal coexistence." Eight of the detainees, all over 60, were released on Sunday and the rest on Monday, although five more, captured during the same raid are still missing.
Guevara Rosas said that arresting people for going out to the streets to protest reflects the "detachment" of the Nicaraguan government to legality and human rights.
In addition, Amnesty was able to verify "that the protestors were not in the flagrant commission of any crime established in the law, nor existed at the moment of the arrest an order of apprehension against them".
She recalled that, in several bulletins of the National Police of Nicaragua, the Executive had already warned that any public demonstrations against the government were declared "illegal" and that those who convened them would be detained.
Only pro-Ortega rallies and marches are considered legal and receive police protection.
Amnesty "has been documenting the arbitrary detention of people simply for participating in demonstrations, or publicly criticizing the government," and many of them are leaders of social and student movements.
"The Government of Nicaragua is wrong to think that critical thinking, the demand for rights and indignation can be imprisoned," said Guevara Rosas.