As the Crisis Grows in Venezuela, Cuba to Import More Oil from Algeria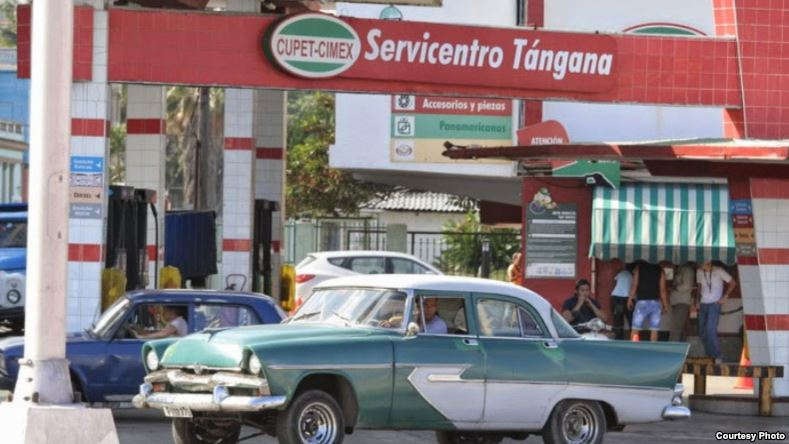 HAVANA TIMES – Cuba announced Tuesday the signing of an agreement with Algeria to import more oil over the next three years, to compensate for the drop in fuel shipments from Venezuela, reported dpa.
The agreement was announced after the closing of a meeting of the bilateral intergovernmental commission of economic cooperation, between the Algerian Minister of Health, Population and Hospital Reform, Mokhtar Hasbellaoui, and his Cuban counterpart, Roberto Morales.
Cuba exchanges professional services, especially doctors, for oil and its derivatives. The existing agreement was extended, said a report on state television on the island.
The new agreement for the supply of hydrocarbons to the island covers the period from 2019 to 2021, said Rodrigo Malmierca, Minister of Foreign Trade of Cuba, who attended the bilateral meeting.
"The commitment is one of the most important contracted by the two countries in recent times," said the official Prensa Latina news agency, although it did not offer details of the conditions of the new agreement.
The contracts were between the Algerian oil company Sonatrach and the state's Union Cupa-Petróleo (Cupet).
In 2017, Algeria sent more than 2.1 million barrels of crude oil to Cuba, shipments that were seen at the time as circumstantial but now it is expected that the figure will be equaled during 2018.
Given the political and economic crisis that Venezuela is experiencing, in the last year Cuba has diversified its oil suppliers by signing agreements with Russia and Algeria.
Venezuela dropped its shipments to Cuba to just over 50,000 barrels per day, when in the best times they reached more than 100,000 barrels per day.
During his stay in Cuba, Mokhtar Hasbellaoui held meetings with the Minister of Economy of Cuba, Ricardo Cabrisas, and with the Minister of Foreign Affairs, Bruno Rodríguez.