Baseball in Cuba Reaches Home Stretch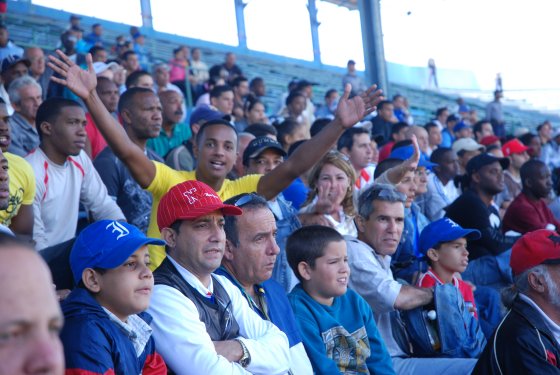 HAVANA TIMES, Feb. 10 — With 10 games to go in the 90-game regular season, three teams —Sancti Spiritus, Guantanamo and Villa Clara— are assured a ticket to Cuba's baseball playoffs while eight others have a chance for the remaining five slots.
Four teams battling for three playoff spots in the West are Havana Province (last season's league champs), Industriales, the favorite of the capital city, Cienfuegos and Pinar del Rio.
In the East, four teams are in a showdown for two slots in the playoffs:  Ciego de Avila, Las Tunas, Santiago de Cuba and the red hot Holguin.
Matanzas, Isla de la Juventud, Metropolitanos, Granma and Camaguey are all but eliminated.
Western Standings
Sancti Spiritus 55-24; La Habana 44-35 (11 GB); Cienfuegos 44-36 (11.5); Industriales 42-38 (13.5); Pinar del Rio 40-40 (15.5); Matanzas 28-52 (27.5); Isla de la Juventud 22-58 (33.5) and Metropolitanos 20-60 (35.5).
Eastern Standings
Villa Clara (51-28) took over in first place on Wednesday with Guantanamo (50-29) one game back.  Ciego de Avila is third (44-35, 7.0 GB); Las Tunas 42-36 (8.5); Santiago de Cuba 41-36 (9.0); Holguín 41-38 (10.0); Granma 36-42 (14.5) and Camaguey 32-45 (18.0).
In the coming days Cuban baseball expert Peter C. Bjarkman will be giving his assessment of the run up to the playoffs.