Bee Hive at Cuba's Banner Stadium
Where Barack Obama will attend a game on March 22nd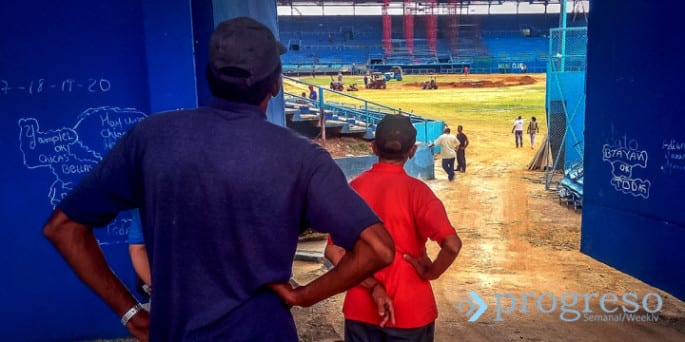 Photos by Carlos Ernesto Escalona Martí (Kako) / Progreso Semanal.
HAVANA TIMES — Work continues full speed at Havana's Latinoamericano Stadium where in less than three weeks US President Obama and his delegation will attend a baseball game between the Tampa Bay Rays and the Cuban National Team.
Electricians have been replacing the stadium installations and improving on the lighting. Around the Latino, as Cubans call it, pot holes and sidewalks are being quickly repaired.
Even the buildings with facades on the street leading up to the stadium are getting a fresh coat of paint courtesy of the government, reports Progreso Semanal.