Bidding War Coming over Cuba's Yulieski Gourriel
MLB: Yulieski Gourriel is ready to sign after becoming a free agent
by Ray Otero  (baseballdecuba.com)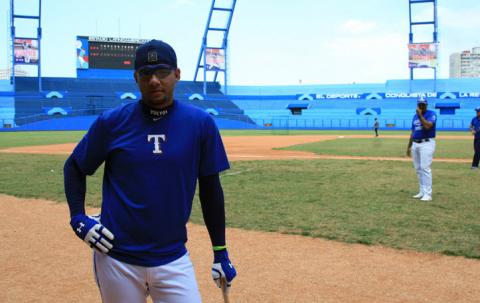 HAVANA TIMES — Yulieski Gourriel, the star Cuban infielder from Sancti Spiritus, Cuba, has taken his second step towards achieving the dream of playing in the Majors, obtaining his free agency Monday that makes him eligible to sign with any MLB team. We could be seeing his debut as early as July or August this year.
Gourriel (who turned 32 on June 9) will be presented to scouts of the 30 MLB teams to show his talent in the famous "showcase" which presupposes he is ready to play at this highest level of baseball.
Gourriel is currently in Miami and will no doubt intensify his workouts in the coming weeks where scouts will witness his abilities, even facing "live" pitching.
Just a week ago, Yulieski and his younger brother Lourdes Jr. visited the MLB office in New York and attended a MLB gathering at Yankee Stadium. Yulieski is considered a fan of the Yankees and could well define his future there, especially now that the team has another Cuban, closer Aroldis Chapman, already a sensation for the 28-time champion of United States baseball.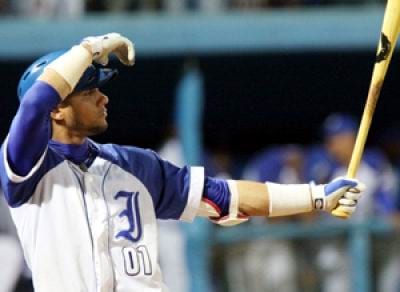 Yulieski is undoubtedly the most recognized and famous of his generation, despite his lack of offensive in international events and the shadow that he was for a long time of his former teammate in Sancti Spiritus, outfielder Frederich Cepeda, a player who earned respect not only in Cuba but in international events with the national team.
It doesn't appear that Gourriel will have a hard time finding a team to sign with. Despite his 32 years, the player is in excellent physical shape and it is considered that his talent has never been fully exploited. Gourriel can perform well defensively with a preference for second and third base.
Considered the best player in Cuba over the last decade, he led all hitters on the island during the 2015-16 campaign with an unheard of .500 batting average in 175 at-bats with Havana's Industriales, a .589 slugging pct. and a .874 OBP. He had 15 homers, 20 doubles and drove 51 runs in just 49 games.