Biden: US Wants"Real Change" in Cuba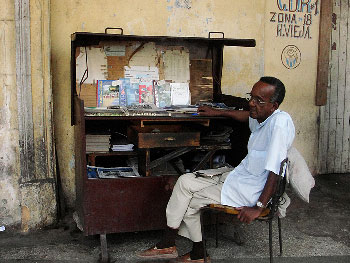 HAVANA TIMES — US Vice President Joe Biden said today that Washington believes that Cuba has made some "small encouraging signs" of change but that the Obama administration still wants to see "real change" leading to a "democratic" future of the island.
At the same time, he warned that the imprisonment of US agent Alan Gross in Havana is still one of the main obstacles to a dialogue with Cuba, reported DPA news.
"We have seen some small encouraging signs as the release of political prisoners, the lifting of travel restrictions and small economic reforms," ??Biden said in his keynote speech to the 43rd Conference of the Americas at the State Department in Washington.
However, he criticized what he called the continuing "abuse and arrest" of people who want to express an opinion different from the official policy of the island.
Therefore, he said, although the Obama administration has made some gestures toward liberalization of Cuba travel and remittances for Cuban-Americans, the ultimate goal is still seeing a democratic island and that the US would continue working in that direction.
"What we really want to do is encourage the next level of cooperation in Cuba, (encourage) real changes, significant, permanent, the type of peaceful democratic change and courageous that Cubans like (the late dissident) Oswaldo Paya have defended," said Biden.
That is why "we will continue taking steps to support the Cuban people and the prosperous democratic future they deserve," he said.
In any dialogue with Havana the case of Alan Gross continues to weigh heavy, Biden reiterated.
The Vice President recalled that even "many of those who support more involvement in Cuba" have spoken out in favor of Gross's release and he assured that the Obama administration is "working on it".