Bill Richardson to Cuba for Alan Gross
By Circles Robinson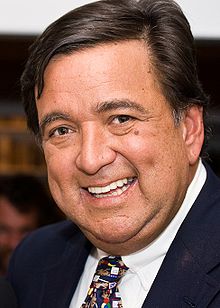 HAVANA TIMES, Sept 7 — Former US President Jimmy Carter was unable get the Cuban government to release 62-year-old Alan Gross – sentenced to 15 years for serious crimes against the Cuban state.
Rev. Jessie Jackson made his attempt on humanitarian grounds but was unsuccessful.
Now, former New Mexico Gov. Bill Richardson, a prominent Democratic Party politician, is due in Cuba on Wednesday with the same mission, reported CNN.
It won't be easy.
The trip to Havana by Richardson, well known by Cuban officials as a promoter of better US-Cuba relations, comes at a time when Cuba is denouncing efforts by Washington to try to foment rebellion on the island similar to events in the Middle East and North Africa.
Likewise, the Cuban government continues its demand that the US release the Cuban Five, imprisoned for 13 years for infiltrating Florida based exile groups dedicated to terrorist attacks on Cuba and its interests.
"We are aware of Gov. Richardson's trip to Cuba and have been in contact with him," State Department spokeswoman Victoria Nuland told CNN. "While Governor Richardson is traveling as a private citizen, we certainly support his efforts to obtain Alan Gross' release."
Gross's hope for an early release was dealt a severe blow in August when his 15-year sentence was upheld by Cuba's highest court.  He has been in jail since his arrest in December 2009.
His conviction was for introducing illegal communications equipment into the country for Development Alternatives Inc., working with funding from US AID, which dedicates a sizeable budget to promote regime change in Cuba.
Former gov. Richardson's last trip to Havana was in August 2010 on a mission to promote trade between New Mexico and Cuba.  He opposes the half century US economic blockade on the island as well as the travel ban imposed by successive governments that prohibits ordinary US citizens from visiting Cuba.