Bolsonaro Snubs Fernandez's Swearing-in Ceremony in Argentina
By Sinikka Tarvainen, dpa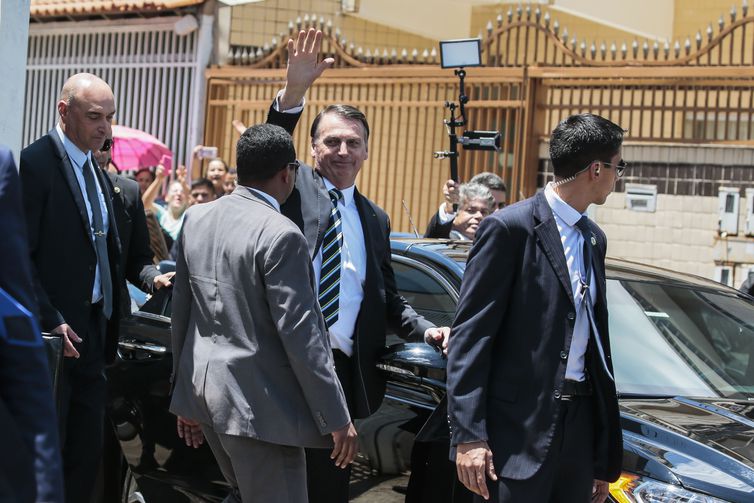 HAVANA TIMES – Brazilian President Jair Bolsonaro said on Friday that he will not attend the inauguration ceremony of Argentina's president-elect Alberto Fernandez, as tensions kept growing between the two countries.
Bolsonaro, a far-right former army captain, had cooperated closely with outgoing President Mauricio Macri, a conservative.
He had openly backed Macri against center-left candidate Fernandez, who took an overwhelming victory in Sunday's elections and is due to take office on December 10.
Bolsonaro reiterated on Friday that he had wanted Macri to win, but promised that there will be "no retaliation on my part" against Fernandez's future government, the national news agency Agencia Brasil reported.
Neither did Bolsonaro say whether Brazil will send any representative to the swearing-in ceremony.
US President Donald Trump, meanwhile, called Fernandez to congratulate him and said he would do "a fantastic job," Argentinian media quoted Fernandez's spokespersons as saying.
They added that Trump said he had instructed the International Monetary Fund to work with Fernandez. According to the news website Infobae, that might help the crisis-stricken country delay payments in the 57-billion-dollar bailout that the IMF granted the Macri government.
Bolsonaro has been especially annoyed by Fernandez's support for Brazil's leftist former president Luiz Inacio Lula da Silva, who was jailed on corruption charges last year.
Lula's supporters regard his imprisonment as politically motivated, and Fernandez has repeatedly called for his release.
Bolsonaro said after Fernandez's election victory that he was "preparing for the worst" and that Fernandez's left-leaning economic plans "cannot work."
Bolsonaro's lawmaker son Eduardo meanwhile made fun of Fernandez's son Estanislao, who published a picture of himself disguised as the Pokemon fictional creature Pikachu on Twitter.
Their comments prompted Argentinian Foreign Minister Jorge Faurie to send a "private" protest letter to the Brazilian ambassador in Buenos Aires.
The strife has sparked concern that relations could seriously deteriorate between South America's two biggest economies and derail the trade bloc Mercosur, which also includes Paraguay and Uruguay.