Brazilian Mining Co. Pledges Payments for Mudslide Victims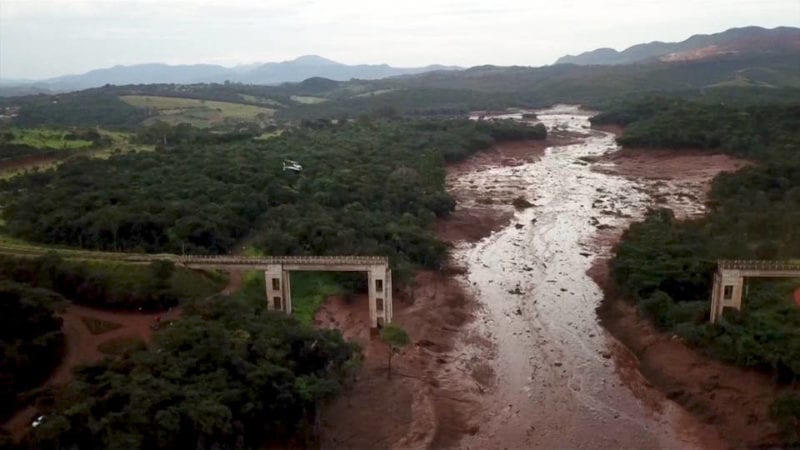 HAVANA TIMES – The Brazilian mining giant Vale has promised to pay 100,000 reals (27,000 dollars) to the families of each of the people killed when one of its dams burst and released a massive mudslide, reported dpa, citing the website G1 on Wednesday.
The offer was voluntary compensation by the company and did not form part of any eventual damages payment, spokesman Sergio Leite told reporters.
The rupture of the dam in Brumadinho, in south-eastern Minas Gerais state, on Friday has left at least 99 dead and 259 missing.
No survivors have been found since Saturday, and the death toll was expected to rise. The authorities deem it likely that not all the bodies can be retrieved.
Three employees of Vale and two of the German company TUeV Sued, which had tested dams at the Vale mine last year, were arrested on Tuesday.
The German firm said Wednesday that it "deeply regrets the dam failure in Brumadinho."
It said it had conducted a periodic review of dams in June 2018 and a regular inspection of dam safety in September 2018 on behalf of Vale.
"Due to the ongoing investigation, we can not provide further information at this time. We support the investigation in full," it added.
Another dam linked to Vale ruptured in Mariana in Minas Gerais in 2015, killing 19 people.
Dams built according to the model used in Brumadinho and Mariana would no longer be used and would be destroyed, CEO Fabio Schvartsman said.
Arrests Made over Dam Rupture
Police arrested five people over the devastating dam collapse in Minas Gerais last week that killed at least 99 people, with nearly 300 still missing, reported Democracy Now. Three of those arrested work for Vale, the mining company that owned and operated the dam. The other two worked for a German company that carried out inspections on the dam last year.
The news comes as families of the victims have started holding funerals for the deceased. Residents and workers are demanding justice for what they say was a preventable disaster.
Meanwhile, local indigenous communities are decrying the environmental effects of the dam breach, which dumped millions of tons of iron ore waste onto the land and into waterways.