Brazilian Prosecutors Launch Probe into Amazon Fires
By Sinikka Tarvainen, dpa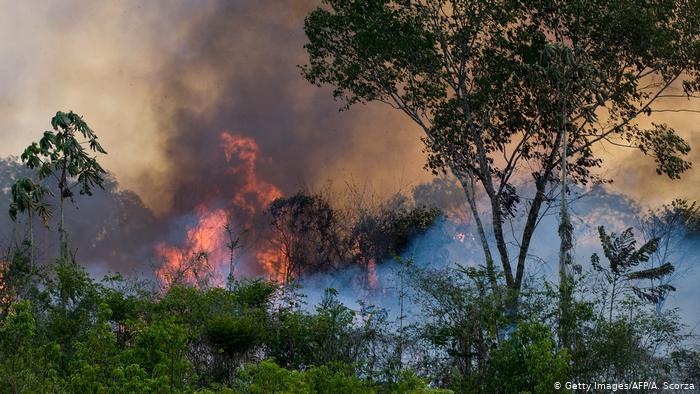 HAVANA TIMES – Brazilian prosecutors have launched an investigation into massive wildfires in the Amazon region.
The probe will look into why a "day of fire," announced by farmers in the region last week, was not barred from taking place in the state of Para, prosecutors said on Thursday.
According to local media reports, farmers in south-western Para set fire to land along the BR-163 highway in a coordinated initiative in order to make way for new grazing areas.
The series of fires in the world's largest rainforest has coincided with concerns over Brazilian President Jair Bolsonaro's environmental policy.
The fires followed moves by the government to open more of the rainforest to mining and agriculture, with satellite data indicating that the pace of deforestation was increasing rapidly.
Bolsonaro maintains that non-governmental organizations could be behind the wildfires ravaging the country's Amazon rainforest, while admitting he had no proof and was only expressing a suspicion.
The president initially commented on the matter on Wednesday, after national satellite data showed the number of wildfires in Brazil had jumped by 83 per cent so far in 2019 compared to the corresponding period last year.
More than half of the fires have occurred in the Amazon region, dubbed "the lungs of the planet," whose preservation environmentalists regard as key to preventing climate change.
Environmentalists rejected Bolsonaro's comments, with Carlos Bocuhy from the Brazilian Institute of Environmental Protection calling them "completely irresponsible" and "nonsense."
But Bolsonaro said on Thursday that although farmers may have started fires to open pasture, NGOs were the main suspects.
"NGOs have lost money, they are unemployed. They have to do what? Try to bring me down," the president said.
There was no way to prove such suspicions unless someone was caught red-handed, Bolsonaro admitted.
He accused the media of distorting his earlier statements, saying he had made no accusations but only expressed a suspicion.
Bolsonaro commented on the possible role of the NGOs just as international criticism was mounting of his failure to protect the Amazon.
French President Emmanuel Macron wants the fires in the Amazon to be on the agenda for the G7 summit he is hosting in Biarritz this weekend.
"Our house is burning. Literally," Macron wrote on Twitter. "The Amazon rain forest – the lungs which produces 20 per cent of our planet's oxygen – is on fire."