Brazil's ex-president Temer is jailed in connection with graft probe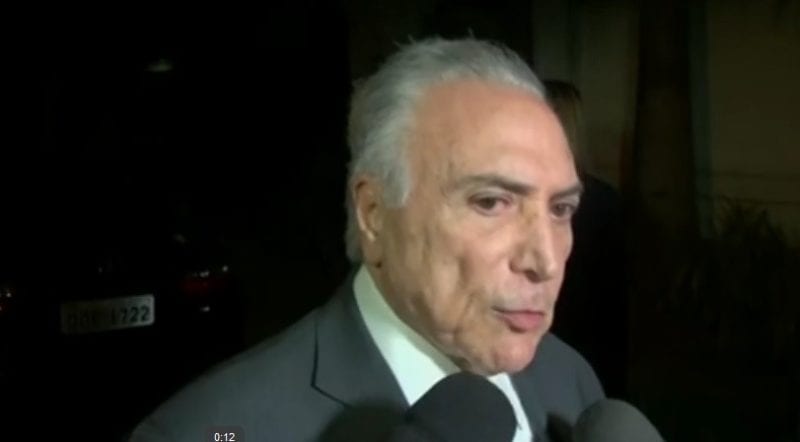 HAVANA TIMES – Former Brazilian president Michel Temer on Thursday handed himself over to police after a judge ruled that he must go back to prison in connection with a corruption investigation, reported dpa news.
Temer left his home in Sao Paulo in police escort, according to website G1.
Temer was arrested in March but released four days later. He is suspected of having approved the payment of 1 million reals (250,000 dollars) in bribe money for an energy project, among other charges.
The Lava Jato (Car Wash) scandal, which centres on the state oil company Petrobras, has implicated dozens of politicians and entrepreneurs.
Another former Brazilian president, Luiz Inacio Lula da Silva, started serving a 12-year prison sentence in April 2018 on corruption charges linked to the affair. In April, an appeals court reduced the sentence to 8 years and 10 months.