Brian De Palma and Oliver Stone Will Be at the Havana Film Festival
Oliver Stone will present his film Snowden at the Havana Film Festival (Dec. 8-18).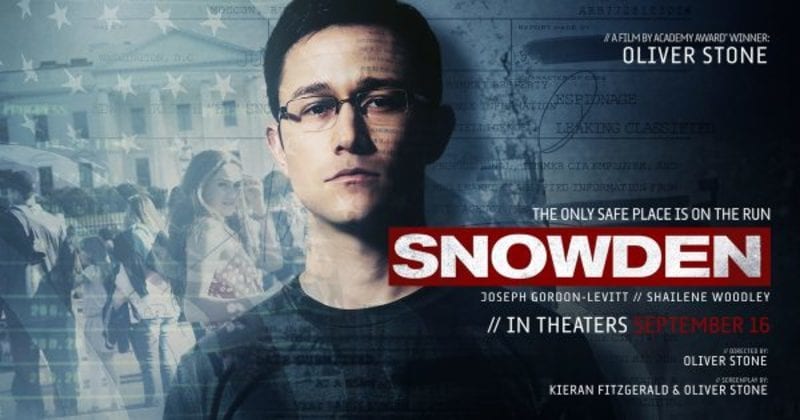 HAVANA TIMES – US film directors Brian De Palma and Oliver Stone will be two of the special guests at the upcoming 38th Festival of New Latin American Cinema in Havana, the organizers announced on Thursday.
Stone will present his latest film "Snowden" at the Festival, which will be held from December 8 to 18 in several cinemas in the Cuban capital.
For his part, De Palma will take advantage of the event to visit the prestigious International Film and Television School of San Antonio de los Baños, just outside of Havana, where he will give a master class to students.
The Argentinean production "The illustrious citizen", directed by Gastón Duprat and Mariano Cohn, was chosen for the inauguration of the Festival to take place at the Karl Marx theater.
Among the 18 films that opt for the Coral Prize in feature length fiction films, the countries most represented are Argentina, Brazil and Cuba.
At the past festival, the Chilean film "The Club" by director Pablo Larraín won the Coral Prize, the maximum award of the event. This time he will also show a new film of his: "Jackie", about the wife of former US President John F. Kennedy.
Of the more than one thousand titles submitted, 437 titles were selected to be screened at the festival theaters, which includes competing films and collateral showings, said the Festival director, Ivan Giroud.
Giroud announced as a novelty the creation of the series "Classic Restored" focused on recovering the Cuban audiovisual heritage to project it again.
This year, the classics of Cuban cinema include: "Memories of Underdevelopment" (1968), "A Fight Against the Demons" (1971), "The Survivors" (1978), all by filmmaker Tomás Gutiérrez Alea, and "Retrato de Teresa" (1979), by Pastor Vega.
On this occasion, the Festival will pay homage to the Cuban filmmaker Julio García Espinosa, who died this year at age 89. He was one of the main initial promoters of the Cuban Institute of Cinematographic Art and Industry (ICIAC).