Bus Driver Deficit Aggravates Havana Transport Crisis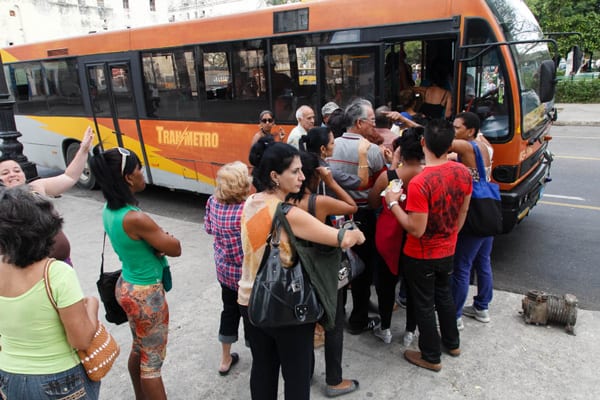 HAVANA TIMES – The massive abandonment of drivers from the Havana state-run bus company has greatly affected the transport of up to 700,000 passengers daily, local media reported today, dpa news reported.
The Provincial Transport Company of Havana acknowledged to the newspaper "Juventud Rebelde" that there are 86 driver positions unfilled. This means that around 500 daily bus runs are not taking place.
The exodus of drivers is due to "more tempting offers in as to salary and hours in other workplaces" and "increased demands and inspections," said Juan Julián Caballero, general director of Transportation in Havana.
Average salaries in Cuba are around the equivalent of $30 dollars a month [although many do not reach $20], which in no way motivates employees in several labor sectors.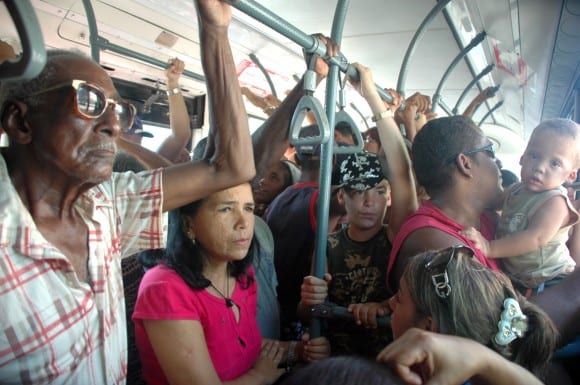 The most affected public transport lines are those that connect the neighborhoods of the periphery of the capital such as Alamar, Guanabacoa or San Agustín, with the center of the city.
In order to face the deficit of drivers in the capital, the government says it will bring in drivers from other provinces, as a temporary solution to the serious problem. The same thing happened years ago with the Police.
The Cuban state subsidizes bus fares which do not reach 40 cents of a regular Cuban peso, about five cents to the dollar. However, the low quality of the service and the lost time waiting, has been a constant complaint of the population for several decades, apparently without solution.