Caracas On and Off, Rest of Venezuela No Power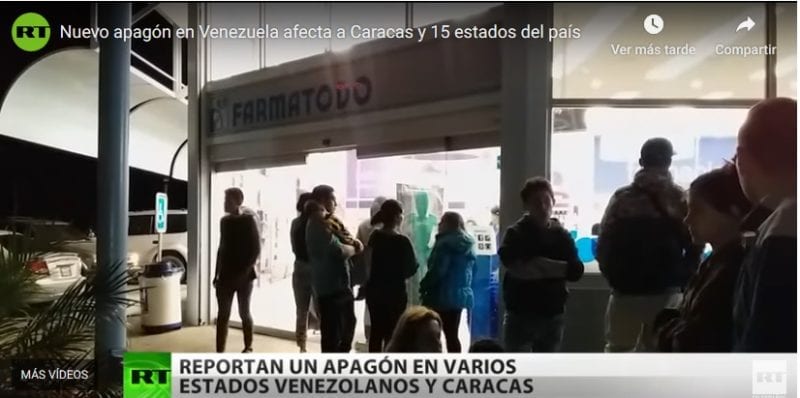 HAVANA TIMES – Electricity was back on briefly in Caracas early on Tuesday following a massive blackout that hit Venezuela on Monday, but several regions remained without power, local media reported.
However, even in the capital the joy of electricity didn't last long. Aporrea reports that shortly after 9 a.m. a new power failure hit Caracas and part of Miranda state.
The Caracas underground and airport were functioning only partially in the early morning hours, according to daily El Nacional.
Even with the brief return of power to the capital, 19 of the country's 23 states did not even have the short period with electricity, the daily reported.
The power cut affects hospitals, many of which used generators.
Amid the chaos, the government was forced to suspend work activities and school classes on Tuesday.
The power cut was the fifth large-scale one to affect Venezuela this year.
President Nicolas Maduro has blamed the outages on sabotage by the United States and the opposition, while the opposition attributes them to corruption and mismanagement.
Information Minister Jorge Rodriguez said on Monday that initial evidence pointed at "an electromagnetic attack which attempted to affect the system of hydro-electric generation."
Meanwhile, Gustavo Duque, the mayor of the greater Caracas city of Chacao told residents to take precautionary measures and not to use elevators to avoid irregular situations.
Normal actions include having a reserve of food, flashlight batteries and drinking water and disconnecting any equipment. Sudden blackouts and energy surges are a great danger to household appliances and computers, TVs etc.