Carlos F. Chamorro, Nicaragua's Top Journalist, Goes into Exile
HAVANA TIMES – Two big surprises in the news today regarding Nicaragua. One, a revealing interview from Costa Rica by Carlos F. Chamorro with recently resigned Supreme Court Justice Rafael Solis, a key member of Daniel Ortega's inner circle.
The second shocking news item was Chamorro himself explaining that under serious threat, he has made the decision to go into exile in Costa Rica and continue with his independent journalism from the neighboring country.
Chamorro's newsroom and TV studios were ransacked and occupied over five weeks ago by the Nicaraguan Police under orders of President Ortega and his wife Rosario Murillo.
Following is the column from Chamorro in today's Confidencial online.
Independent Journalism from Exile
We must defend the last spaces of freedom of the press, which is the first freedom, and freedom of expression, threatened by the Ortega dictatorship

Carlos F. Chamorro (Confidencial)
This Monday marks one month since the closing of the 100% Noticias channel and the imprisonment of colleagues Miguel Mora and Lucia Pineda, its Director and News Director. These journalists are accused of alleged criminal offenses, for practicing journalism under high standards of independence and professionalism.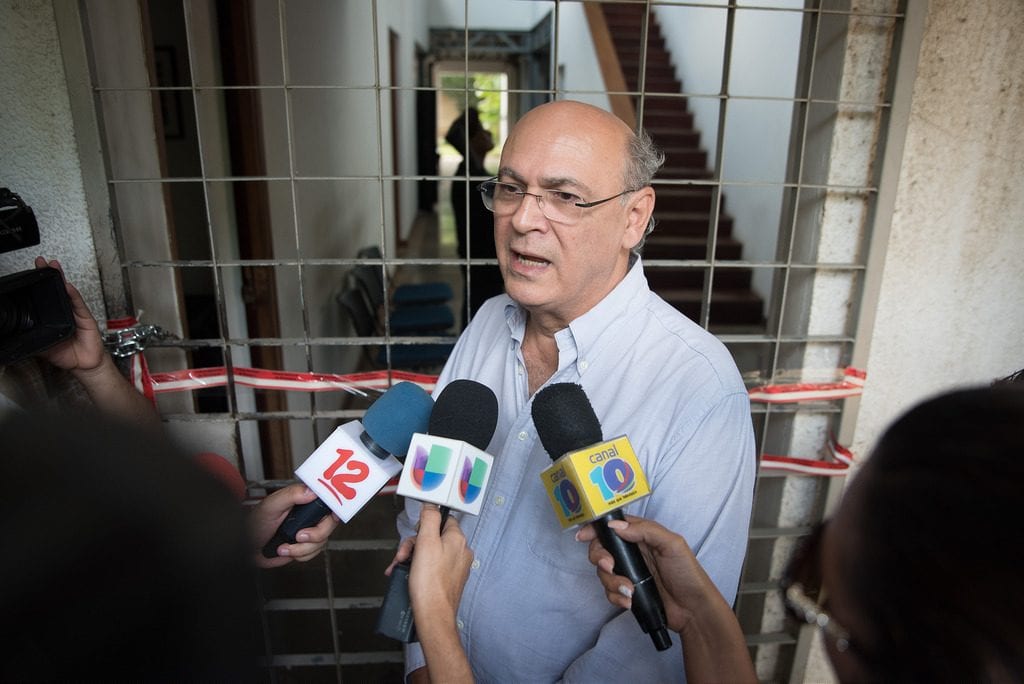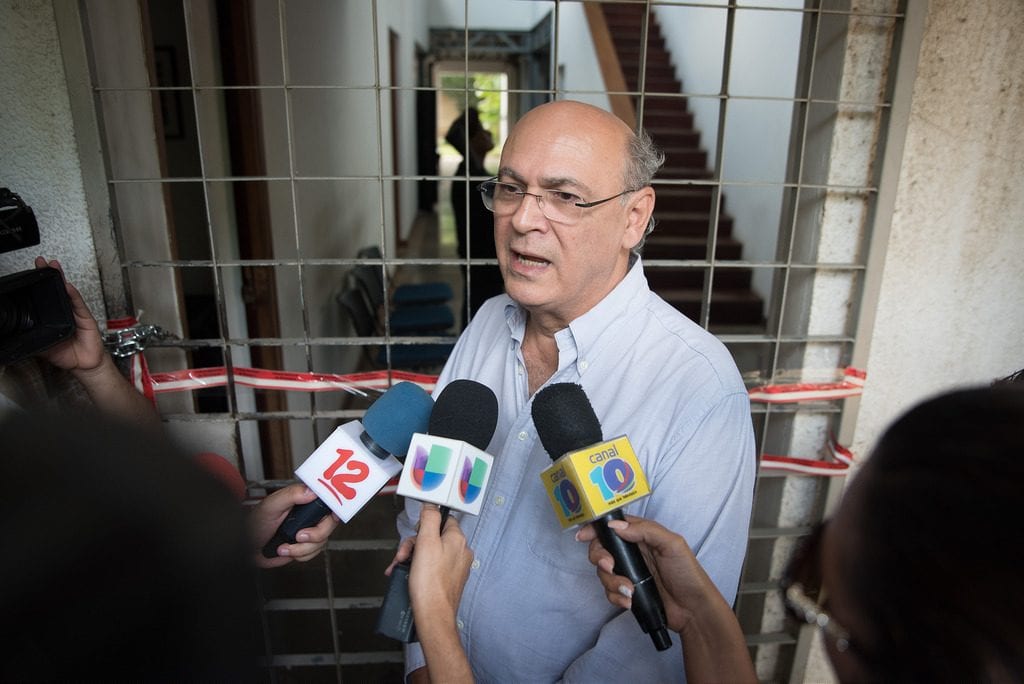 Also, more than five weeks have passed since the illegal assault by the National Police against the newsroom of Confidencial and the studios of the Esta Semana television program and the subsequent occupying of our facilities, which up to this moment have been confiscated by de facto means.
Since this new escalation of repression against the independent press was unleashed, I have maintained our commitment to continue doing journalism, and to keep alive these last spaces of freedom and critical thinking under the dictatorship.
Despite the massive theft of our equipment and the persecution of our journalists, we have not failed to broadcast a single edition of Esta Semana (This Week) on television and have kept up the Confidencial website, along with the weekly print edition, both providing news, analysis, and opinion on the national crisis. This is our assertion of the sacred commitment to freedom of the press and freedom of expression.
We have resorted to all legal mechanisms available to demand justice. These include the right of petition and information before the Police, where they responded with physical aggression. We reported the theft to the Public Ministry to investigate a criminal act executed by the Police, and filed for a writ contemplated in the Constitution, before the Supreme Court, so that it orders an end to the occupation of our facilities and the return of what was stolen.
However, not only has there not been a corrective response from the authorities, or even any attempt to explain or justify this takeover, but on the contrary, the threats attempting to criminalize my professional work have worsened.
Faced with these extreme threats, I have been forced into the painful decision to go into exile to protect my physical integrity and my freedom, and above all to be able to continue to exercise independent journalism from Costa Rica, where I am at this moment.
I thank the Costa Rican authorities and the Government of President Carlos Alvarado for the welcome they have given to my wife and me, as well as to the tens of thousands of Nicaraguans who arrived in this nation, sheltered by a deep-rooted tradition of freedom and democratic values, to continue fighting for truth, justice and freedom in Nicaragua.
From Costa Rica, I will continue to work as a journalist in Confidencial, Esta Semana and Esta Noche, investigating and denouncing crimes, corruption and impunity, and documenting the terminal crisis of the Ortega dictatorship.
I am convinced that better days are coming for Nicaragua, and that it is imperative to keep open all spaces of freedom of expression, to continue building the hope of a new Republic, as my father, Pedro Joaquín Chamorro, dreamed. A democratic republic with social justice, based on profound institutional reforms, which this time will make irreversible the guarantee that a dictatorship will never again be imposed. A democracy without surnames, to root out the seeds of dictatorship, caudillismo, and authoritarianism.
That is why we call on all the conscience of the people to defend press freedom, as the first of all freedoms. We demand the release of colleagues Miguel Mora and Lucía Pineda Ubau, and the release of all political prisoners. We also demand an end to the persecution against the independent press, against my colleagues at Confidencial, Esta Semana and Esta Noche; and against the media and journalists of 100% Noticias, Channel 12, Channel 10, La Prensa, El Nuevo Diario, Diario Hoy, Radio Corporación, Article 66, Nicaragua Investiga, Boletín Ecológico, Radio Universidad, Radio Darío, the local cable stations and stations of the country's departments, and more than 50 journalists who are in exile.
We call on citizens to continue rejecting censorship and self-censorship through social networks, and ask small, medium and large business owners to support the independent press, which in these brutal moments of persecution, continues to write the most beautiful pages of Nicaraguan journalism.
As a result of the assault on our newsroom, the massive theft of our equipment and the persecution of our journalists, we are forced to reorganize our work in the audiovisual area. Starting next week, we will reduce the daily edition of Esta Noche to a weekly one-hour edition on Wednesdays, and we will continue as always with the edition of Esta Semana on Sundays at 8:00 pm.
Meanwhile, we will continue editing the weekly magazine, and the daily information and the analysis of current events on our website confidencial.com.ni, in the magazine niu.com.ni and on the video channel on youtube — Confidencial Nica.
Thank you very much to all our audience and readership, for your trust in our professional work and for your solidarity.
For our readers who understand Spanish: