Carter Leaves Cuba after 3-Day Visit
By Circles Robinson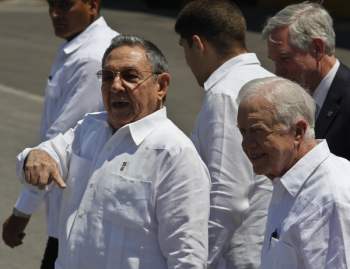 HAVANA TIMES, March 30 — Jimmy Carter was given a send off at the airport by President Raul Castro on Wednesday afternoon after concluding his three-day visit to Cuba.
Carter's wrap-up press conference at the Havana Convention Center was broadcast on primetime Cuban TV this evening. He expressed his wish that the half century US economic embargo on Cuba be lifted and that the travel ban the US government imposes on its citizens be eliminated.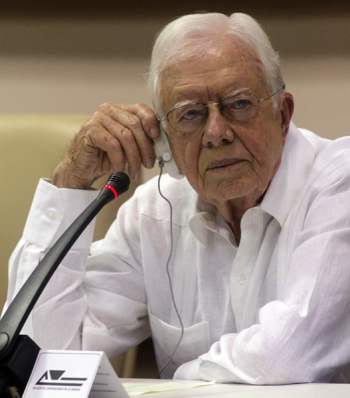 Carter said he hoped Cuba would free US citizen Alan Gross, who he visited on Wednesday.  Gross was sentenced recently to 15 years for distributing illegal communications equipment while working for a US AID funded program seeking regime change in Cuba.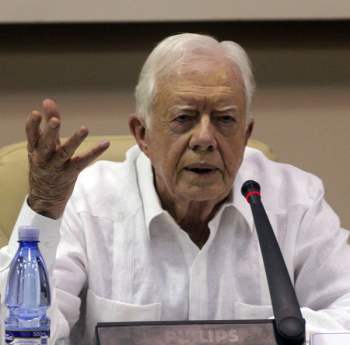 The former US president also said that the US should release the Cuban Five, who have been in US prisons for over 12 years.
Carter noted that during his term as president (1977-1981) he tried to establish good relations with Cuba, recalling the agreement that led to the creation of a US Interests Section in Cuba and a Cuban Interests Section in Washington.
Normal diplomatic relations, severed in January 1961, have never been reestablished.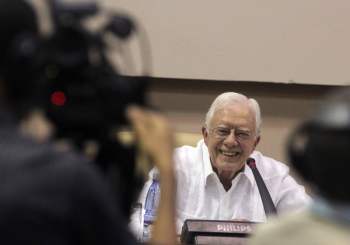 He added that he'd like to see Cuba taken off the US list of countries that supposedly promote terrorism, reported cubadebate.cu.
Raul Castro commented that Carter "was the best of all the presidents that the United States has had."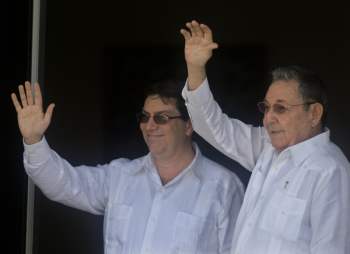 The Cuban president met with Carter for six hours on Tuesday during which time they discussed the situations in their respective countries and other international topics.
Carter then met on Wednesday with a group of dissidents including blogger Yoani Sanchez. He also paid a visit to Fidel Castro – his host back in 2002.
The Havana Jewish community and Cardenal Ortega were also visited by Carter on Monday, his first day in Cuba.
Carter is the only US president – in or out of office – to visit Cuba.