Chavez Gives Phone Xmas Message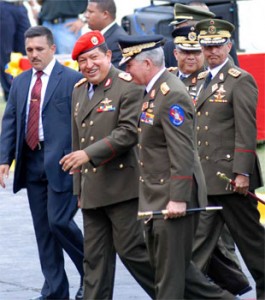 HAVANA TIMES — "President Chavez asked me to give his special greeting to all the children of Venezuela on this Christmas Eve," said VP Nicolas Maduro on Monday night, after speaking with Chavez by telephone.
Maduro said the president was in good spirits during their 20 minute conversation, reported TeleSur TV.
"He told me that he has received with much love the prayers of our people and the sister peoples of the world."
Chavez told Maduro that the temperature had dropped considerably in Havana and that he was doing exercises in his recovery from his December 11 operation.
The Vice President said Chavez inquired about the progress in the government plan for 2013-2019 and Maduro told him that several meetings were scheduled for Tuesday and that the information would be sent to him in Havana, noted TeleSur.