Chavez in 'Stable Condition' in Cuba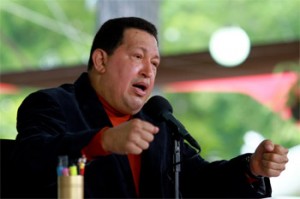 HAVANA TIMES — Venezuelan president Hugo Chavez overcame a respiratory infection on Monday and is in "stable condition" as of Tuesday night in Havana, recovering from his latest surgery in his fight against cancer, reports the Venezuelan government.
That country's Minister of Communication and Information, Ernesto Villegas, announced that the president suffered the infection but that "the medical team proceeded to treat it and it is now under control." Villegas added that such an "illness" is one of the most common in patients who undergo operations that are as "complicated," reported Telesur TV.
Chavez should "get absolute rest and receive the most rigorous medical treatment," said the minister.
In a more optimistic report on Saturday, Venezuela's minister of Science and Technology, Jorge Arreaza, reported on the positive post-operative evolution of Chavez, who he said was already beginning to give governmental directives to his inner circle, noted TeleSur.
According to Chavez, the December 11 operation in Havana to remove malignant cells was the fourth one in the same "pelvic region," although the president has chosen to keep the exact location a state secret, leaving to speculation the true state of his health.
The government again encouraged Venezuelans to continue praying for the recovery of their leader, concluded TeleSur.