Chavez Recovery Puts Off Summit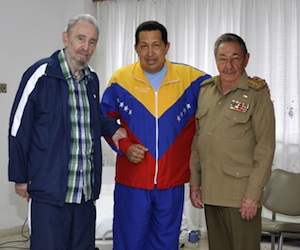 HAVANA TIMES, June 30 — A regional summit scheduled for Margarita Island in Venezuela for July 5-6 was postponed yesterday due to the ongoing recovery of President Hugo Chavez in Cuba.
Venezuelan leaders had said they thought Chavez would be back home in time for the summit – where The Community of Latin American and Caribbean States was to be founded as a regional body without the USA and Canada.
Chavez surgery for a pelvic abscess took place on June 10, two days after he arrived in Havana on the third leg of Latin American tour that took him to Brazil and Ecuador.
The summit will be rescheduled during the second semester of 2011.