Chavez to Cuba for Follow-up Treatment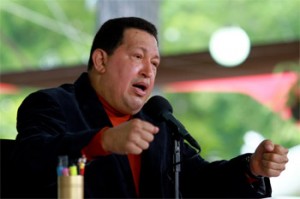 HAVANA TIMES — Venezuelan President Hugo Chavez is expected in Cuba later Tuesday to receive further medical treatment as a follow up to his post-cancer recovery program.
Chavez, who won reelection for a third term in office on October 7, had two cancerous tumors removed in June 2011 and February 2012 and received both chemotherapy and radiotherapy also in Havana.
"Six months after I completed the last radiation therapy treatment, it has been recommended that I begin a special treatment consisting of various sessions of hyperbaric oxygenation," Chavez wrote in a letter to the legislature read by congressional leader Diosdado Cabello, a Chavez ally, reported Reuters.
"Together with physical therapy, (this) will consolidate the process of strengthening my health."
In announcing the National Assemblies decision to grant Chavez permission to leave the country for more than five days, as required by law, Cabello said that the president would receive both hyperbaric oxygen thereapy and physiotherapy.