Chinese Warships Visit Cuba for Exercises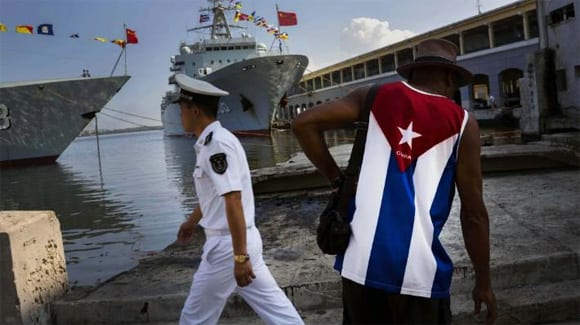 HAVANA TIMES — A fleet of Chinese warships arrived Tuesday in Cuba to promote military ties between the two countries, the commander of the fleet told the Chinese TV network CNTV.
The ships visiting Havana include a destroyer with guided missiles, a frigate with guided missiles and a supply ship, reported dpa news.
"Fifty-five years after the establishment of diplomatic relations, we share the same ideas, we pursue the same goal as always and follow the same road to building socialism," said Wang Jianxun, commander of the fleet, which consists of some of the most modern ships of the Chinese Navy.
The warships arrived from the United States after carrying out maneuvers with the US Navy in the Atlantic.
The flotilla will stay four days in Cuba and will conduct exercises with the Cuban Navy. Then the boats will travel through the Panama Canal and visit Mexico and Hawaii before returning to China.