Cienfuegos, Ciego de Avila Top Standings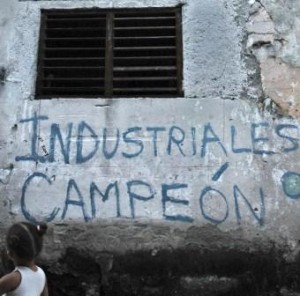 HAVANA TIMES, Dec. 18 — Cienfuegos (11-5) and Ciego de Avila (11-5) are riding on top of Cuba's 2010-2011 baseball standings approaching 20 percent of the 90-game season.
In the individual statistics Industriales' Odrisamer Despaigne (2-1) leads the league with a 0.33 ERA and also with 25 strikeouts, while seven pitchers have three wins.  Michel Rodriguez of La Habana leads all batters with a torrid .475 average ahead of Joenni Southeran of Guantanamo .467.  Jose Abreu of Cienfuegos, Alexander Malleta, Industriales, and Alexander Guerrero, Las Tunas lead with seven homers, while Edilse Silva of Holguin has 27 RBIs.
To keep up with the day-to-day play of the Cuban Baseball League and all the statistics we recommend the www.baseballdecuba.com website.
Standings (including games of 12/17)
| | | | | |
| --- | --- | --- | --- | --- |
| Teams (Western Division) | W | L | Pct | GB |
| Cienfuegos | 11 | 5 | .688 | — |
| La Habana | 10 | 6 | .625 | 1.0 |
| Industriales | 10 | 7 | .588 | 1.5 |
| Pinar del Rio | 9 | 7 | .563 | 2.0 |
| Sancti Spiritus | 8 | 8 | .500 | 3.0 |
| Matanzas | 7 | 9 | .438 | 4.0 |
| Isla de la Juventud | 5 | 11 | .313 | 6.0 |
| Metropolitanos | 4 | 12 | .250 | 7.0 |
| | | | | |
| Teams (Eastern Division) | W | L | Pct | GB |
| Ciego de Avila | 11 | 5 | .688 | — |
| Villa Clara | 10 | 7 | .588 | 1.5 |
| Granma | 9 | 7 | .563 | 2.0 |
| Guantanamo | 8 | 8 | .500 | 3.0 |
| Santiago de Cuba | 8 | 8 | .500 | 3.0 |
| Las Tunas | 8 | 8 | .500 | 3.0 |
| Holguin | 6 | 10 | .375 | 5.0 |
| Camaguey | 5 | 11 | .313 | 6.0 |