Clinton Pumps Offensive against Cuba
By Circles Robinson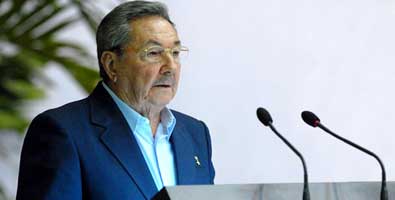 HAVANA TIMES, April 10 — US Secretary of State Hillary Clinton said on Friday that Cuba's leaders Raul and Fidel Castro do not want Washington to lift the economic blockade on the island, in place for a half century.
Speaking to university students and professors in Kentucky, Clinton said:  "It is my personal belief that the Castros do not want to see an end to the embargo and do no want to see normalization with the United States, because they would lose all of their excuses for what hasn't happened in Cuba in the last 50 years."
"I find that very sad, because there should be an opportunity for a transition to a full democracy in Cuba and it's going to happen at some point, but it may not happen any time soon," she added.
Clinton did not mention that it is the US that unilaterally has maintained the blockade on Cuba and that it also prohibits its citizens from visiting the Caribbean island without special US Treasury Dept. permission.
The Obama administration and Congress have the power to end the blockade independent of whether the Cuban leaders really want that to occur.  The same goes for the  travel ban.