Colombian Candidate for Mayor Released by Kidnappers after 9 Days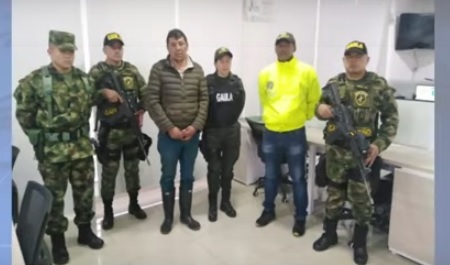 HAVANA TIMES – A Colombian candidate for mayor was released on Thursday after having been held by his kidnappers for nine days, his party said, reported dpa news.
The liberal-conservative Radical Change party tweeted that Oscar Lombana had been freed early in the morning.
The party thanked the army, the ombudsman's office and "all the institutions that achieved getting our candidate back home." It did not give more details.
Lombana is running for mayor in the town of Potosi, in southern Narino department, where numerous armed groups operate. He was rescued from a farm near the city of Ipiales in the same department, news programme Noticias Uno reported.
At least seven candidates for mayor or councillor have been killed, while others have suffered threats or kidnappings ahead of the local and regional elections on October 27.
Pre-election violence is common in the country where leftist guerrilla groups, as well as criminal and paramilitary groups seek control over territory and the cocaine trade.
President Ivan Duque earlier said security would be stepped up by making the National Protection Unit respond faster to requests from candidates for protection measures.
Colombians will elect governors for the country's 32 departments, deputies of departmental assemblies, mayors and municipal councillors.