Colombian Government and FARC Sign New Peace Deal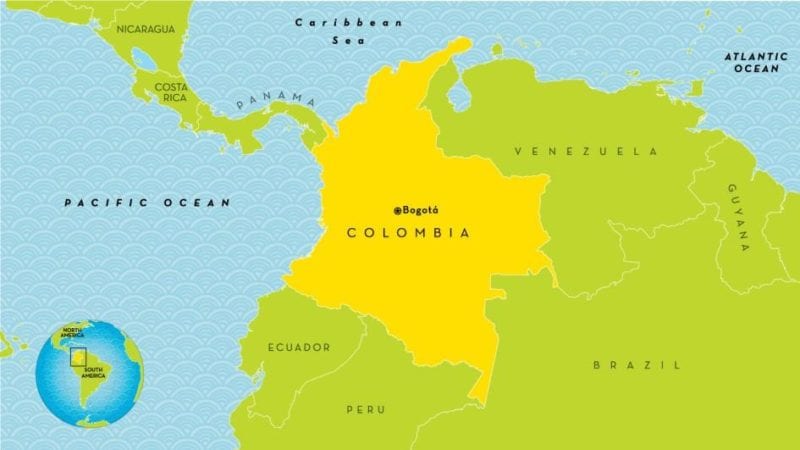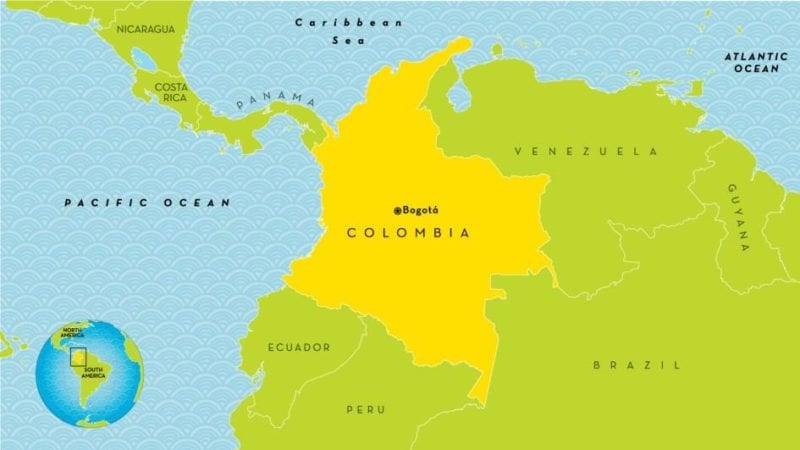 HAVANA TIMES – Colombia's president, Juan Manuel Santos, and the leader of the FARC, Rodrigo Londono, signed a new peace agreement on Thursday which replaces the one that was signed on September 26th and hopes to finally end the 52 years of armed conflict between the Government and this guerrilla group, reported DPA.
Santos and Londono, better known by his aliases "Timochenko" and "Timoleon Jimenez", signed a 310-page agreement in a simple ceremony that took place at the Colon Theater in Bogota, a short distance away from the Government's palace, in front of approximately 800 guests.
The ceremony was austere unlike the one celebrated in Cartagena in September, which over 2000 guests invited, among them 14 were Heads of State, and there was even an aerobatic show put on by the Colombian Air Force.
The two parties involved have finally put the cap on four years of negotiation talks in Havana to try and put an end to a conflict which began in 1964, within the context where various guerrilla and paramilitary groups arose and which was incited by drug money in the 1980s.
The Colombian government and the FARC (Revolutionary Armed Forces of Colombia) have reached an agreement on subjects such as comprehensive rural development, political participation of demobilized guerrilla fighters, the joint fight against drugs and the implementation of a transitional justice system to punish those who committed crimes within the framework of armed conflict.
After setting up the negotiations table in Oslo in October 2012, delegates from both parties have practically hidden themselves away since the following month in Havana, where they announced a full agreement on all of the points mentioned on August 24th, which began a bilateral and definitive ceasefire.
However, this 297-page agreement has remained in limbo and cannot be implemented as it was rejected by a tight majority of voters who voted in a referendum on October 2nd.
After the vote, Santos called upon every political party to try and save the peace process, especially calling out to the extreme right-wing party Democratic Center, led by former president Alvaro Uribe (2002-2010), the only political group who made a campaign to vote "no" in the referendum.
Dialogue between the Government and "no vote" promoters resulted in the presentation of some 500 amended proposals grouped under 57 core subjects, which had been put forward by the FARC.
In the end, FARC accepted to make changes in 56 subjects but refused one of the extreme Right's conditions which was to ban guerrillas who had committed crimes from participating in politics or reaching popularly elected posts.
Both the Government and the FARC have argued that the objective of this peace process is precisely to disarm rebel fighters so that they can participate in legal political activities, similar to what has happened with members from other guerrilla groups who have negotiated with the Government over the last three decades.
The new agreement will be presented to Congress next week so that it can be authenticated and implemented, as the Government has dismissed the possibility of putting this document up for a second referendum.
Uribe's party rejected this new agreement and said that he will vote against it, even though it's expected to pass without too much trouble because the Colombian Government's central-right wing coalition holds a majority in the Senate and the House of Representatives, where it also has the support of independent parties and Leftist opposition groups.
When the agreement is approved, all of the nearly 5800 FARC members will gather together at 27 specific points for 6 months, during which time they will hand over their arms to the United Nations in previously established stages.