Conrado Marrero Departs Two Days Short of 103rd Birthday & Baseball Loses its Oldest Survivor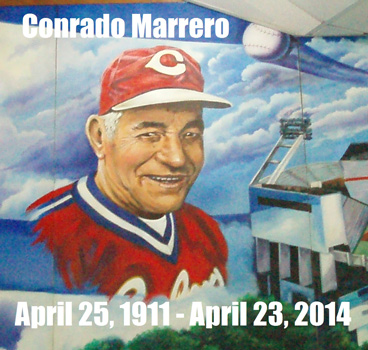 HAVANA TIMES — On Wednesday morning (April 23, 2014) Conrado Marrero, 102, passed away quietly in his native Havana, Cuba, marking the end to one of the most celebrated and tenacious baseball lives on record.
The sad news comes less than two days before the seemingly ageless Cuban legend would have reached his 103rd birthday, extending a remarkable string as MLB's oldest surviving alumnus and the third longest-lived professional baseball player ever. It is perhaps ironically fitting that the ancient right-hander – a true poet of the baseball twirling art — would depart the earth on the precise anniversary of the death of both Shakespeare and Cervantes.
The following article was originally published for the 2011 occasion of Marrero's 100th Birthday and seems well worth revisiting again today as apt tribute and memorial to one of the diamond sport's most indelible and endearing legends.