Costa Rican MDs Denounce Persecution of Colleagues in Nicaragua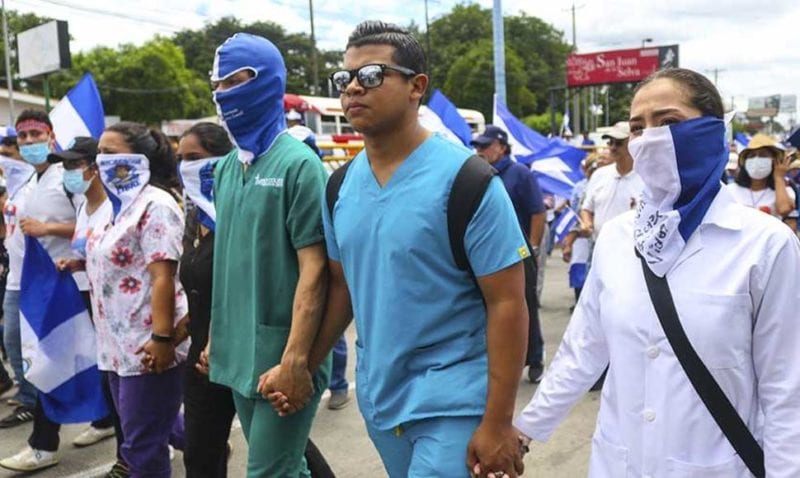 HAVANA TIMES – The College of Physicians and Surgeons of Costa Rica today denounced the Nicaraguan government's persecution against doctors of the neighboring country, many of whom have had to leave their country, reported dpa news.
"Not even in the great world wars has this happened, persecuting doctors, persecuting and destroying ambulances, health personnel," said the president of the College of Physicians and Surgeons of Costa Rica, Andres Castillo, during a forum organized by the Latin-Iberoamerican Medical Confederation (Confemel).
For his part, the Nicaraguan Ricardo Pineda said that the Government of his country is committing "a criminalization of medicine."
He explained that there are doctors who suffer persecution for having attended the injured in demonstrations against the government of Daniel Ortega, after the protestors were attacked by the police and paramilitary groups.
"The patients came in, they took the serums and threw them out to the street. In some places they [the hospital administrators] let them in and called the paramilitaries (.) They seek to generate a fear that if one approaches a public health unit they will be imprisoned," he denounced.