Costa Rican President Travels to Cuba, Migratory Crisis on the Agenda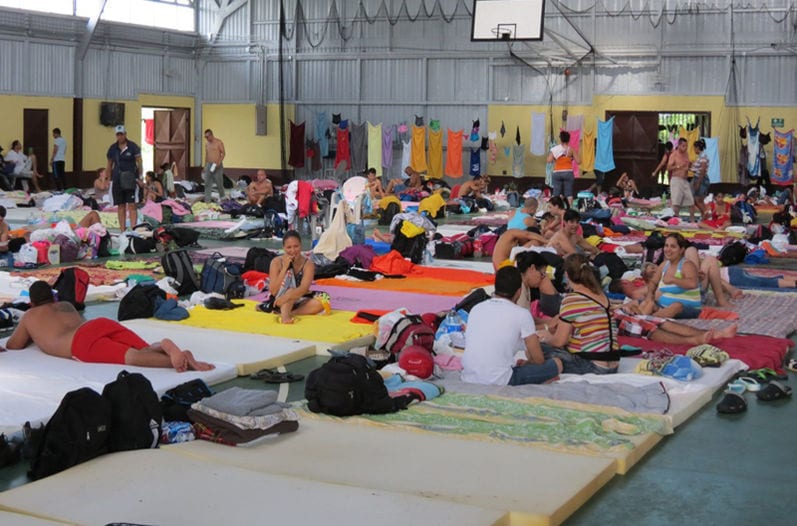 HAVANA TIMES — The migratory crisis that keeps some 5,000 Cuban migrants stranded in Costa Rica will be one of the prioritized items on the agenda that is to take President Luis Guillermo Solis to Cuba next week, official sources told DPA.
Solis is to travel to Havana on December 13, for a two-day visit that includes a meeting with his counterpart Raul Castro.
Foreign Minister Manuel Gonzalez announced today that Costa Rica's leader will try and have Castro establish contact with some of the countries affected by inflows of Cuban migrants, including Ecuador and Nicaragua, in the hopes of finding a solution to the problem.
The situation become even more complicated in recent hours after Belize turned down Costa Rica's request to establish an air bridge that would afford Cubans stranded on Costa Rican soil a means of reaching Mexico and continue on their way to the United States, where they have migratory prerogatives.
The migrants have already been turned back by Nicaragua, which alleged "national security" reasons, and by Guatemala.
There currently about 5,000 Cubans in Costa Rica with temporary visas, while some 1,000 await at the border with Panama.
Gonzalez announced today that its country can no longer cope with the emergency, but explained he will not suspend the granting of temporary visas.
"By virtue of the imminence of the president's visit to Cuba, next Monday and Tuesday, the crisis facing Cuban migrants will be one of the prioritized topics of discussion between the two presidents," Gonzalez told the press today.
Guatemalan authorities declared today that they could receive the migrants, on the condition that Mexico commits to granting them passage through its territory in writing, and provided authorities define who will cover the costs of an air bridge, if used.
Gonzalez called on Ecuador, Colombia and Panama to adopt more drastic measures, with a view to stymying the flow of migrants towards Costa Rica, insisting this is a "regional" and not one nation's problem.
These citizens left Cuba legally and traveled to Ecuador, which had not required a visa until the 1st of December.
Once there, they contacted criminal organizations involved in human traffic which, in exchange for large sums of money, promised to make them reach the United States, where Cubans enjoy preferential treatment thanks to the Cuban Adjustment Act of 1966.
Thousands of Cubans began to conglomerate on the Costa Rica – Panama border a month ago, after this country dismantled a band of "coyotes" (human traffickers) and left them stranded there.
Costa Rica's Foreign Minister said the issue will be addressed at a summit of the Central American Integration System (SICA), to be held in El Salvador on December 18.
"SICA must address this appropriately, in keeping with its mandate," he insisted.
Two weeks ago, a meeting of SICA representatives held in San Salvador was unable to find a solution to the problem.
President Solis sent a message to the Cubans stranded in Costa Rica, most of whom are lodged in twenty-some shelters located near the northern border, urging them to be patient while a solution to the crisis is sought.
The Costa Rican leader promised none of these migrants would be deported to Cuba. "You are not alone here," he said during a recorded message.
Solis expressed disappointment over Belize's decision not to allow the migrants through its territory, as Nicaragua and Guatemala did. He also complained about the "lack of solidarity" he has run into in Central America in connection with the crisis.
Initially, Solis' visit to Cuba, the first official visit by a Costa Rican president since the 1940s, was aimed at addressing key issues on the agenda for strengthening the diplomatic relations the two countries reestablished seven years ago, as well as to seek economic opportunities and encourage broader cooperation in different fields.