Cuba: 16 Tourists Injured in Accident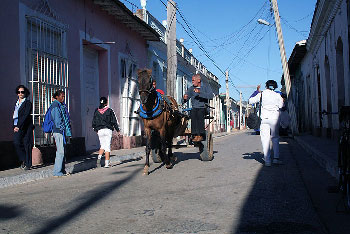 HAVANA TIMES —  At least 16 foreign tourists were injured after a bus traveling from Varadero suffered a road accident in central Cuba, the official media reported today.
The accident took place about 45 kilometers from the city of Cienfuegos, explained the agency Prensa Latina.
The bus with 19 passengers aboard flipped over late on Thursday after going off the road while traveling from Varadero, en route to the city of Trinidad.
Two of the foreigners had to be operated on at the Cienfuegos hospital for collapsed lungs.
Fortunately no patient is in a life-threatening situation, Prensa Latina said.
Among the 16 injured are six Russians, four Dutch, two Britons, two Czech, one Filipino and one Irishman, the agency added.