Cuba Advisory No.3 on Hurricane Paula
By Circles Robinson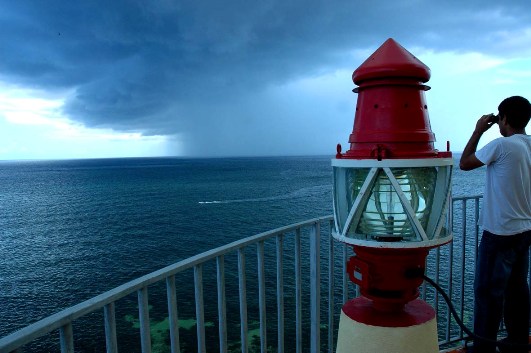 HAVANA TIMES, Oct. 12 — Paula is now a hurricane with 120 kph (75 mph) winds as it moves towards the northeastern Yucatan peninsula on Tuesday morning, reports Cuba's Meteorological Institute (INSMET) in an advisory released at 6:00 a.m. EST.
While gaining in intensity, Paula is currently moving northwest.  The weather experts both at INSMET and the National Hurricane Center (NHC) in Miami see the storm on an erratic path and expect it to take a turn east by Thursday heading just south of the far western tip of Cuba.
"For the moment the greatest concern for Cuba is the far outer bands of the hurricane that could bring heavy rains to western part of the country in the coming hours.  Already intense rains have fallen in some communities, mainly on the Isle of Youth," noted INSMET.
The Cuban forecasters pinpointed the center of Paula at 360 kms. (223 miles) south-southeast of Cozumel, Mexico.
Due to its position in the western Caribbean, INSMET said it will maintain a strict watch on the evolution and path of hurricane Paula.
The NHC notes that a hurricane warning is in effect for the entire Mexican eastern Yucatan and a tropical storm warning is also in place for northeastern Belize.