Cuba and EU Close to Political Agreement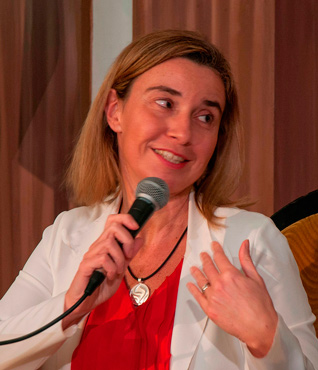 HAVANA TIMES — The European Union (EU) and Cuba are holding a high level meeting today in Havana expected to close with a treaty of political dialogue, after two years of negotiations, reported dpa news.
Also read: Cuba-EU sign agreement to normalize relations.
The EU High Representative for Foreign Policy, Federica Mogherini, was scheduled to meet with Foreign Minister Bruno Rodriguez, according to the Cuban Foreign Ministry website. Mogherini arrived to the island on Thursday afternoon.
If reached, the agreement on political dialogue and cooperation would come just days before the visit to Cuba of US President Barack Obama (March 21-22).
The delegations of both countries were confident in reaching an agreement after the last round of negotiations held last week also in Havana.
"Our hope is that it can conclude (the agreement)," said Cuba's Deputy Foreign Minister Abelardo Moreno, noting that the final text was in "an advanced stage".
Cuba is the only Latin American country with which the EU has no overall bilateral treaty. Relations between the two parties were locked for several years, especially because of the situation of human rights on the island.
The "common position" of the EU conditions since 1996 bilateral ties to improvements in the situation of human rights in Cuba.
Most European countries however have publicly advocated for years for a change of policy, including Spain, author of the "common position" in the 90s under the chairmanship of José María Aznar.
For years, several EU countries reached specific bilateral agreements with the Cuban government.
Human rights have been one of the most complex issues in the negotiations during the last two years, taking place alternately between Brussels and Havana.
"The issue of human rights was addressed in a way acceptable to both parties," said Moreno last week.
If the deal closes, the rapprochement between Cuba and the EU would take place just over a week before the historic visit by Obama to the island.
The rapprochement between Washington and Havana has also boosted relations between Cuba, mired for several years in a process of economic and diplomatic opening, and the rest of the Western countries.