Cuba Awaits Semifinal Rival in Pan American Games Baseball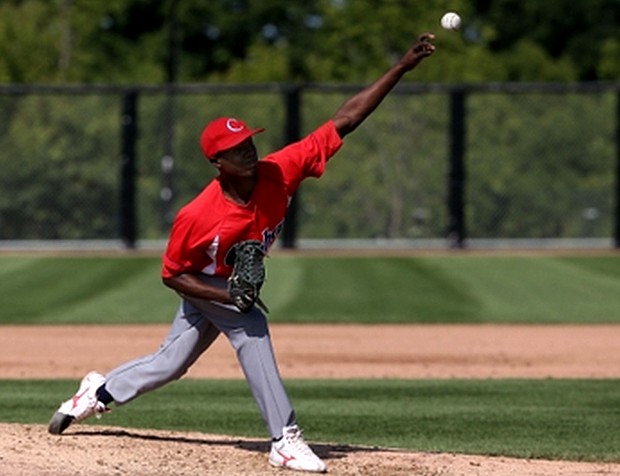 HAVANA TIMES — After ending its qualifying round play with a come from behind 11-6 win over Nicaragua, the Cuban baseball team has the day off on Friday. The day's games will determine who Cuba plays on Saturday in their semifinal contest.
Thursday was supposed to be a breeze for Team Cuba, but in baseball the weakest team can upset the strongest and the Cubans found themselves down 6-3 after five innings before scoring eight runs in the final four frames for a 11-6 victory.
Cuban starter Freddy Asiel Alvarez and the first reliever Yander Guevara were totally ineffective. It was 19-year-old lefty Liván Moinelo who put out the fire with a sensational 4.2 innings of no-hit, no-walk pitching. Another 19-year-old, Yunier Cano, came on to pitch a scoreless ninth to end the game.
Alfredo Despaigne blasted his third home run in three days to lead the Cuban offense that included four other long balls from Frederich Cepeda, who appears to be coming out of a prolonged slump, Urmari Guerra, Yorbis Borrot and Jose A. Garcia.
Rudy Reyes, the tournament batting leader with a .565 average, went 4-for-6 with one run scored and another batted in.
Five of the six Nicaraguan runs came on homers by Ofilio Castro, Sandor Guido and J. Montes.
The winning pitcher was Liván Moinelo and G. Juárez took the loss for Nicaragua.
Yesterday's results:
In the games other games played on Thursday, the Dominican Republic surprised the United States by a score of 6-4 and Canada remained undefeated with a powerful 11-4 over Puerto Rico.
Friday Games:
Nicaragua faces Puerto Rico, the USA plays Canada and the Dominican Republic vs. Colombia.
Standings:
Canada (5-0) leads the qualifying round standings followed by Cuba (4-2), USA (3-2), Puerto Rico (3-2), Dominican Republic (2-3), Nicaragua (1-4) and Colombia (0-5).