Cuba Baseball Highlights in 2009
by Peter C. Bjarkman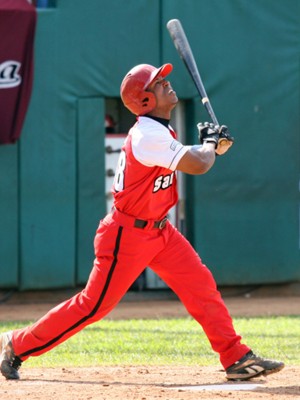 HAVANA TIMES, Jan. 8 – The curtain has already fallen on yet another scintillating calendar year of Cuban baseball-one of the most exciting dozen months of recent history.
A memorable 2009 calendar brought us another exciting run to the IBAF World Cup finals, several new slugging records authored by Alfredo Despaigne, another noble Cuban effort during the second edition of the MLB-sponsored World Baseball Classic, new pitching milestones authored by durable Pedro Luis Lazo, and a truly remarkable collection of some of the oddest plays and moments in island baseball annals.
My own highlight moments (many witnessed in person in Cuba, Spain, Italy, Mexico and San Diego) are here presented in reverse order, beginning at the top (the best) and then working my way step-by-step down the entire impressive list.
I would of course welcome any reader's comments (both agreements and disagreements) and also enjoy seeing your own rankings or your own suggestions of other "great moments" equally as memorable as those I have selected.
Perhaps you would have preferred Yulieski Gourriel's record six runs scored in a single contest in late December (in a game in which he also stroked three homers as well as knocking home six tallies) or perhaps the disappointing premature retirement of Osmani Urrutia, or even the late May and early June post-season pitching performances authored by Habana Province stalwart Miguel Angel González and young Villa Clara prospect Freddie Asiel Alvarez. At any rate, here is my own list of truly unforgettable moments and I am certain you will find many of your own most indelible memories included somewhere among them.
Read complete article…
For the schedule for the second half of the Cuban Baseball League click here.