Cuba Blitzes Taiwan in One Inning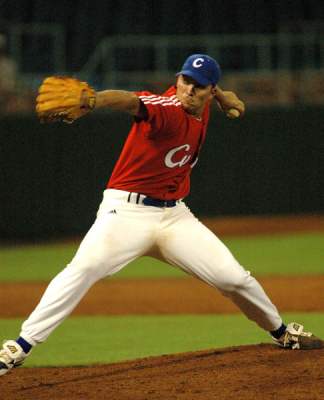 By Circles Robinson
HAVANA TIMES, July 17 — A 10-run fifth inning lifted Cuba to a 10 to 5 win over Taiwan in the championship game of the World Baseball Challenge tournament in Prince George, Canada on Sunday evening.
Down 4-0, after Taiwan's big four-run second inning, Cuba sent 15 batters to the plate in the fifth inning fireworks.
Rudy Reyes produced three runs on a two-run homer and later in the same inning an RBI single. Jose Dariel Abreu added a two-run double.
Other RBIs came from Hector Olivera and Yolieski Gorriel.  Yoelvis Borroto was hit by a pitch twice in the same inning and Ariel Pestano received two walks also in the fifth.
Norberto Gonzalez came on in relief of Cuban starter Miguel Alfredo Gonzalez in the second inning to shut down Taiwan.  The lefthander went 7.1 innings allowing only one run.
The start of the game was delayed for two hours due to a heavy rain.
The tournament win by Cuba avenged a loss to Taiwan earlier in the month in the title game of the World Port Tournament in Rotterdam.