Cuba Caravan Arrives in Seattle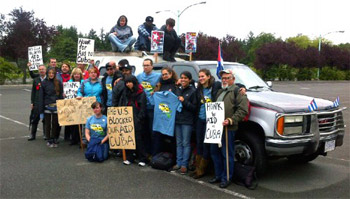 HAVANA TIMES — One leg of the Cuba solidarity caravan of the Pastors for Peace organization finally arrived in Seattle, Washington, after having been hampered for two days by US authorities at the Canadian border, reported the Prensa Latina news agency.
Earlier this week, activists associated with Cuba solidarity organizations in the Canada and US protested the arbitrary delay of the convoy of humanitarian donations that was threatened with having to pay a fee.
"We refused to pay the fee because we are transporting humanitarian aid – not commercial goods. It's a matter of principle," said Janine Solanki, the organizer of the initiative.
The aid is expected to reach the island by July 21 as part of the 23rd caravan of the Pastors for Peace.