Cuba Caravan in Route to Tampico
By Circles Robinson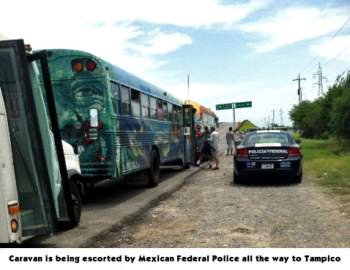 HAVANA TIMES, July 21 — The fourteen-vehicle 22nd Pastors for Peace Caravan with humanitarian aid for Cuba is now on the Mexican highway in route to the Gulf of Mexico port city of Tampico.
The group is being escorted by the Mexican Federal Police to avoid any incidents along the way.
When crossing the US side of the border at Mexico, US Customs agents seized seven computers destined for Cuban hospitals but allowed the rest of the donations to pass through.
The caravan participants protested the seizure but continued on with their 100 tons of goods that include medications and medical supplies, portable solar panels, school supplies, construction tools and equipment, etc.
The humanitarian aid was collected during June and July as separate caravans crisscrossed the US and Canada making numerous stops to draw attention to the half-century US blockade on Cuba and travel ban on US citizens wanting to visit the island.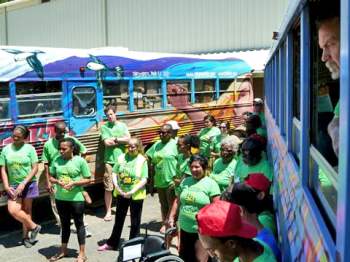 "Our struggle is not over and will continue until this immoral, cruel and counterproductive blockade is ended," stated IFCO acting co-director Rev. Thomas E. Smith.
The next challenge comes on August 1st 2011, when the caravan crosses back into the US, openly declaring that they have traveled to Cuba without a license from the US government, noted the organizers on Thursday.
The Pastors for Peace Friendshipment Caravan is a project of the Interreligious Foundation for Community Organization (IFCO), which has been working for racial, social, and economic justice since 1967. It also organized aid caravans to blockaded Nicaragua during the 1980s, when the US government financed the "Contra War" against the Central American nation.