Cuba Caravan Heads for Mexican Border
HAVANA TIMES — The Pastors for Peace Caravan to Cuba is gearing up for its final week of crisscrossing the US and Canada en route to a merger at McAllen, Texas and then a crossing into Mexico next weekend.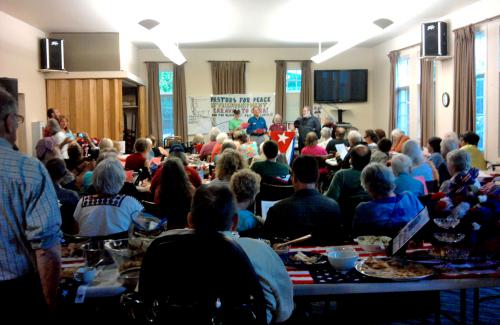 If all goes well the shipment of around 100 tons of humanitarian aid will then be embarked to Cuba and dozens of the Caravan participants will fly to Havana to be on hand when it arrives.
The aid, collected by the different legs of the caravan, includes school buses, educational supplies, medicines and medical supplies, sports equipment, etc. collected in the US and Canada.
At each stop the caravan participants hold meetings with locals to provide information on the injustice of US policy regarding Cuba.
In protest of the half century US economic blockade on Cuba and the US travel ban that prohibits its citizens to visit the neighboring island without a US Treasury Deptartment license, the caravan members will attempt to deliver their aid without permission "as an act of conscience and civil disobedience."
This year marks the twentieth anniversary of the Pastors for Peace caravans to Cuba.