Cuba Dissidents Off Rousseff's Agenda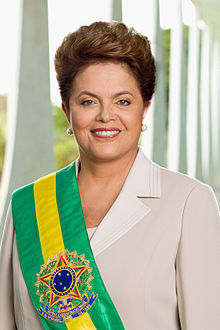 HAVANA TIMES, 27 ene — When Brazilian President Dilma Rousseff arrives in Cuba for an official visit next Tuesday a meeting with dissidents of the Castro government is not on her agenda, reported DPA.
Rousseff "does not plan to include asking for a meeting with opposition members on her agenda", stated the Brazilian government news agency.
The announcement all but discounts a meeting between Rousseff and blogger Yoani Sanchez, who has sought the Brazilian president's assistance to obtain an exit visa from the Cuban government to attend a documentary premiere in Salvador de Bahia.
Rousseff is expected to announce the approval of funds to conclude the Mariel Port renovations and a line of credit to import Brazilian agricultural equipment, noted DPA.