Cuba Drops Genetically Modified Crops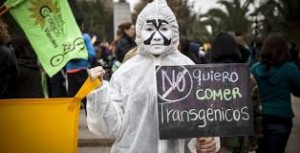 They made tests in 2011 but then stopped.
HAVANA TIMES — Cuban authorities said today that the island has no plans to open up to the controversial use of transgenic seeds, despite the possibilities offered by them to increase agricultural production, reported dpa news.
"To date we haven't even considered working with (the US company) Monsanto," said Manuel Rodríguez, the CEO of the Cuban Ministry of Agriculture company that produces seeds.
"The policy of the country thus far is to not negotiate with anyone to produce transgenic seeds," said Rodriguez. The use of such crops is not contemplated for "biosecurity" reasons, said Rogelio Pupo, another official.
The rapprochement with the United States has generated in recent months expectations of increasing production and trade possibilities of Cuban agriculture.
The island has been trying for several years to improve its poor agricultural output. Cuba imports the majority of the food consumed, as well as the necessary farm inputs. It also has a big farm infrastructure deficiency.
Rodrigues noted that although some tests with transgenic crops were made in 2011, the country has no plans to resume them. "A GM program was established at some point. It advanced a little and it was stopped," he said.
With the improved relations between Cuba and the United States, the US agricultural industry has shown interest in the island.
The thaw with the United States has also raised interest in companies from other countries to trade with Cuba, said Rodriguez. "There is an increase (in contacts), especially in Europe," he added.
According to the Cuban Agriculture Ministry, the island imports about a third of its seeds for cultivation of vegetables and tubers.
Monsanto is one of the world leaders in the production of genetically modified seeds to increase productivity. However such crops are under increasing criticism in Europe and several Latin American countries.